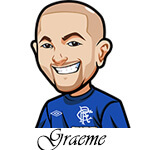 Follow @SBTSportBetting
Portugal surprisingly go into this game with Ghana with it all to do, a scenario surely no-one would have predicted at the beginning of the World Cup.
This is the final set of games in Group G of the 2014 World Cup, with Germany and USA in the other fixture.
Everyone expected it to be Portugal and Germany to walk the group – ourselves included – but USA have managed to upset the odds and get the results, and almost guarantee themselves a place in the second round.
Portugal have been poor. They were obliterated by Germany and then struggled to beat the USA. While Portugal dominated the game they still conceded twice and it was nearly impossible, save for some CR20 magic, for them to even get a point out of the game as they failed to break down the defense.
Ghana lost to USA in what was a bit of a heartbreaking one for them after tieing the game up. Everyone expected their World Cup to be over but they surprised everyone by taking on and drawing with the Germans, in a very competitive match-up.
In this one, the first thing Ghana or Portugal want is Germany or USA to win. That's the only way either team will qualify. Preferrably for them, Germany will beat the USA to make the goal difference gap that much less. Ghana will need to beat Portugal by at least 1 goal and possibly more, while Portugal need to win in a landslide against Ghana.
Could be a great contest, especially with both defenses being very leaky.
Ghana vs Portugal Betting Odds:
Ghana To Win: 21/10
Draw: 29/10
Portugal To Win: 5/4
Over 2.5 Goals: 3/5
Under 2.5 Goals: 13/10
The best odds for Ghana vs Portugal .
Ghana vs Portugal Betting Tips:
The bookies clearly have no idea what is going to happen in this game, with the odds being so tight.
I do fancy Portugal to win, and our computer simulations agree with that. But then the way they had trouble breaking down the American defense is sort of scary. I'd still go with that though.
Portugal are the best bet to beat Ghana, and despite the way they've struggled in the World Cup so far – in this do or die clash I'd put Portugal up against Ghana for sure and take them. 5/4 odds on it I think is very favourable.
Over 2.5 goals isn't bad, but at 3/5 it's a tough one. You have to expect this one to be open, so I think we'll wait for the betting props for that.
Bet Portugal to win .
Ghana vs Portugal Betting Props:
This is where I think with both teams showing they can score – and while Portugal did struggle to unlock defenses – you have to assume both will score.
Based on that Both Teams to Score is worth looking at – but at 1/2 odds not great. So what do we get when we add that with over 2.5 goals?
4/5.
Useless.
It's not worth taking that extra risk for such a small fraction. So stick with Over 2.5 goals.
Bet Over 2.5 goals.
Follow @SBTSportBetting