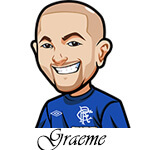 USA vs Portugal is one game I am already smiling about – based on the previous games these teams played, I know the betting odds will be in our favour.
Portugal play the USA on June 22nd in the late game. The other teams in their group, Germany and Ghana, will have played the day before.
Portugal – it's fair to say, didn't have the best of outings. They went down 4-0 to Germany, saw Pepe sent off, and wasted chance after chance. As someone who had a bet on both teams to score – let's just say I was cheering for a Nani leg break during the game! So many frustrating moves by him and so many missed opportunities.
USA meanwhile, had quite the game against Ghana. They went up 1-0 very early on which meant they sat back for the rest of the game. It was an interesting way to go and the perfect start for the Americans because it nullified Ghana on the counter attack, and the few times Ghana did work that in the Americans were still full of energy, not tired, and able to stop them.
Ghana eventually scored of course, but USA got a nice late goal to win that one. So USA go into this game on a win, while Portugal go into it with a loss. It's must-win for Portugal – but it's really must-win for the Americans too if they want to proceed, because it's going to be hard to play Germany and get a win.
Ultimately – USA win this one, they'll qualify from the group. That's a big prize for them.
USA vs Portugal Betting Odds:
USA To Win: 5/1
Draw: 14/5
Portugal To Win: 4/6
Over 2.5 Goals: 4/5
Under 2.5 Goals: 1/1
The best odds for USA vs Portugal
USA vs Portugal Betting Tips:
I'm sorry America – I just don't believe in you.
They did what they had to do against Ghana – get an early goal, and that was really the only way they would win that game. On the back foot however, USA did not look that solid defensively. They couldn't launch any real counter attacks, and there was no real connection or buzz when they actually had the ball. They just didn't look like a team who had any real creativity going on. Klinsmann also didn't change things tactically – it was a case of sit back and thank the defense especially Beckerman, for the solid job they were doing.
Portugal are going to do the business here. The simulation just doesn't see any other result, and 4/6 is a stellar price. We're only getting that thanks to the results in the previous game.
I'm on Portugal all day here.
Bet Portugal to win. .
Over 2.5 is not the worst bet either, but I'd probably settle for just Portugal to win.
USA vs Portugal Betting Props:
I like an early goal in this game.
USA will want to follow up on that early goal against Ghana. They will want to strike fast, and then frustrate Portugal. That's the way I would do it – we already saw how Portugal react when frustrated. Hi Pepe!
Portugal meanwhile will want to get a goal promptly. So they can forget about that 4-0 thumping by the Germans, and get on with things.
Bet Goal before 28:00 in this game. 5/6 odds for that.