Follow @SBTSportBetting


[Get Exclusive Tips on our Patreon, Ad-Free
]
Not long ago, artificial intelligence (AI) was a distant and even alien concept for many of us. However, this drastically changed in late March of 2023 with the introduction of Open AI's ChatGPT-4 and Google's announcement of its Bard AI chatbot. Prior to that, various powerful tools were already generating illustrations and hyper-realistic images, disrupting the art world and triggering concerns about the future of the craft. Now, with ChatGPT, it's possible to write a 1000-word academic paper, create content in several languages, and even create an app from scratch.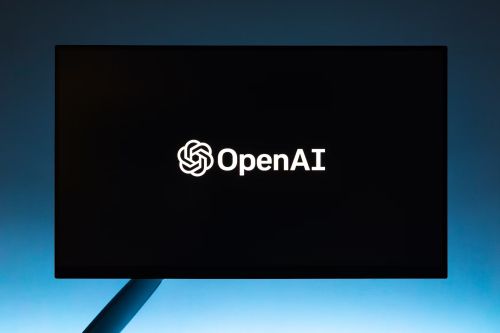 With AI becoming more and more advanced every day, how will this impact the online gambling industry?
Enhanced security
While reputable online casinos and sportsbooks are committed to ensuring strong security and a fair experience, they aren't invulnerable to fraudulent activity and data breaches. Fraud, for example, can have devastating consequences in terms of a business' reputation and revenue. Artificial Intelligence may play a key role in promptly identifying and preventing these issues.
By analysing massive quantities of data, AI algorithms can detect irregular behaviour, including a user with multiple accounts and irregular betting patterns among other suspicious activities. Not only does this prevent fraud, but it improves the overall security of the gambling platform.
What's more, online casinos and sportsbooks can use AI technology to prevent account theft and credit card fraud. Unusual behaviours, such as suddenly making astronomic bets at a poker table from a player's account, for example, the AI system can shut down the game until the account is verified.
AI-powered chatbots
Long before AI's whirlwind moment in March 2023, online gambling sites had been using AI-powered chatbots to assist their customers 24/7. Whether you're experiencing a technical issue with a game or have a question about the rules, there's likely a chatbot able to provide real-time help and guidance.
These kinds of virtual assistants bring a lot to the table. Not only do they boost the overall gaming experience for users, but they also reduce the workload of customer support agents. Additionally, by automating the customer support process, gambling platforms can save on costs.
A more personalised experience
AI can track user behaviour and understand their preferences and activity patterns. By analysing this data, online casinos and sportsbooks can provide personalised recommendations, bonuses, and special offers. For example, if a user plays Australian online pokies consistently, the algorithm may suggest a similar, yet new game that he or she might be interested in trying out. This personalization has two main advantages. Firstly, it improves the overall user experience and, secondly, it improves retention rates for the platform. This is an approach widely used by social media and entertainment sites such as Facebook, Instagram, TikTok, Netflix and YouTube, where content is customised according to preferences and consumption patterns.
To conclude, artificial intelligence is revolutionising many industries, and online gambling is no exception. AI can lead to enhanced security through the detection of fraudulent activity and irregular betting patterns, as well as personalised experiences for users through the tracking of their behaviour and preferences. Additionally, AI-powered chatbots can provide real-time assistance and reduce the workload of customer support agents, ultimately improving the overall gaming experience and retention rates for online gambling platforms.
Follow @SBTSportBetting