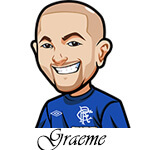 Follow @SBTSportBetting


[Get Exclusive Tips on our Patreon, Ad-Free
]
This week, the Formula 1 is in Singapore for the Singapore Grand Prix.
It's an interesting one as it's essentially a complete opposite to the last two F1 races. So that makes it quite interesting. It lasts almost two hours and it's got 23 corners which should make for some exciting racing. On this one, Chassis is a lot more important than raw engine power, and Bet365 have seemingly gone in big on this.
Since being part of Formula 1 since 2008, the best racer of the pack has been Sebastian Vettel. It doesn't matter what he is driving – be it the Ferrari of the Red Bull-Renault – but Vettel has won it a whopping 4 times including last years race.
Lewis Hamilton and Fernando Alonso have both won it twice. That can be a solid indicator that driver performances historically will do well on this track.
Last year was an interesting one with many feeling it was Vettels best race. There was an interesting story behind that too – his drink bottle failed during the race so while everyone else was able to keep hydrated, he was thirsty as all hell. Apparently during the race here through sweat, the drivers lose 2-3 litres which is insane.
It was a pretty crazy race last time actually with that intruder on the track etc – wonder if we'll see some more controversy this time around.
Either way it's always a fun race – let's get to the Singapore Grand Prix Betting Tips:
Top 6 Finish: Sergio Perez
I'll be honest – I'm a McLaren fan. However I just don't believe that they're the best of the rest behind Mercedes Ferrari and Red Bull. A lot of people do seem to rate them that highly but I'm not one of them.
I don't think there is much chance that all six of those drivers occup the top six positions. Perez is coming in hot after his 5th place finish at the Belgian Grand Prix, and the 8th place respectable finish at the Italian Grand Prix. He's also grabbed a few 3rd places already this season.
Last year at the Grand Prix in Singapore he came just out of the Top 6 in 7th place but he's shown his ability, and I think he can claim a Top 6 finish at the 2016 Singapore Grand Prix.
Notable Upcoming Bets:
Points Finish: Valtteri Bottas
Bottas is another one coming into this on some fine form, with 4 points finishes in a row. He's more often in the points than not this season, and had a very impressive 5th place finish here last year.
The Williams car does prefer long straights which we've seen this season, as well as a low downforce but I think it's quite a reach to think that the Haas and Toro Rosso cars are faster overall, and that Bottas getting in the points is doable.
Long Shot Bet: Vettel to Win
We covered it in the opening – Sebastian Vettel has won on this track multiple times. He knows what he is doing and it's quite possible he wins it again here. Especially considering this seems to be Mercedes bogey track – I mean just look at last year and how things went there.
So go on my son – make it 5 times!
Follow @SBTSportBetting