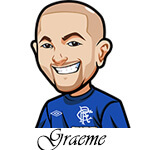 Follow @SBTSportBetting


[Get Exclusive Tips on our Patreon, Ad-Free
]
It's that time of week again – every week during the NFL season we sit down with the awesome guys over at the online sportsbook Sports Interaction and chat to them, to see just how they did in the past week when it came to betting.
These articles are always great for betting insights, and we thank Sports Interaction for doing this with us each and every week.
How Was Week 9?
Bad. But it was expected – Week 7 & 8 were good for all bookies and Vegas in general – but the punters won a lot back last week.
What Went Wrong?
Monday Night Football, more than anything. That can be a make or break week when it comes to the bookies, and this week it was a break week.
Thing is – with Monday Night Football, the game usually doesn't matter. I mean it does affect the numbers sometimes – but with Monday Night Football, you always have a lot of action. And with it being the final game of the week, there's also a ton of parlays that will win or lose based on it.
If a favourite EVER wins on Monday Night Football, you can be rest assured the sportsbooks are not happy. And this one had a lot of people on the Colts who dominated the Giants.
There was also a lot of action on the Steelers over the Ravens as Big Ben did the business there – and the Patriots covering the spread on the Broncos. The only good one for us was the Chargers – a lot of people loved that line, bet them and then the Dolphins blew them out.
The NBA is back. How is business?
We took a ton of action on Thunder vs Clippers, with it being a 13 point spread. In retrospect probably too big a line – even though we factored in Durants absense and Westbrook also injuried. The Clippers had no chemistry at all and didn't come close to covering that one.
Any Bizarre Bets of the Week?
Yes – quite the treble. We had one punter bet the following:
– Field goal first scoring play in Bucs vs Browns
– Field goal first scoring play in Redskins vs Vikings
– Tottenham Hotspur to come back and win against Aston Villa.
72/1 for that guy.
Where's The Money In Week 10?
Everyone is all over the Broncos, who are currently -11.5 against the Raiders. People expect Peyton to bounce back in style after that tough loss. We also have Steelers getting a lot of action against the Jets, and the Saints who are at home to the 9ers.
We must admit – we're rather surprised at seeing such little faith on the 49ers at this stage of the season.
(As always – thank you so very much Sports Interaction).
Follow @SBTSportBetting