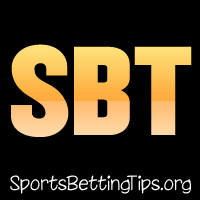 Follow @SBTSportBetting


[Get Exclusive Tips on our Patreon, Ad-Free
]
Hi guys,
Welcome to November 6th, 2014. We've got no NFL Betting Tips tonight – Browns vs Bengals is just an iffy game. Probably would lean towards Bengals but not an official tip. If it was -7 we'd stay off for sure.
Let's get on with the sports betting tips. We have Formula 1, NBA and NHL for you:
F1: Brazilian Grand Prix Betting Tips
Hot off the heels off a massive win last week – we're back with more F1 Betting Tips for you.
Last week we went 2-2 in the American Grand Prix. However one of our wins was a HUGE win of 17/1 on Vettel. F1 is tricky and you rarely get the bets like that – but the opportunity came up and we went with Vettel fastest lap and BOOM he did the business.
Boy was that nice.
This week for the Brazilian Grand Prix, we've got the following:
Winner: Go with Nico Rosberg. You have to pick between Hamilton and him these days – and this is a great opportunity for Rosberg on a track Hamilton struggles with. 9/4 odds for that.
Top 3 Finish: The home crowd should be enough to spur Massa on over Bottas for the Top 3 podium finish.
Top 6 Finish: We dig Button here. It looks like it's going to rain, and the changing conditions is what the experienced Jenson Button does best in. McLaren are really coming along and we like him for that finish.
Additional Bets: With wet qualifiers, we have a chance of Red Bull or even Williams stealing the pole position. At 22/1 odds, go with Ricciardo who is solid value.
Finally – 2/1 is great odds for the unders on finishers. The line is currently set at 14 so get Under 14.
NBA Betting Tips for November 6th, 2014:
Rockets vs Spurs Betting Tips: We are going with the Rockets to cover the 4 point spread. They are surging, 5-0 despite 4 of those being on the road which is very impressive. Now they're up against the San Antonio Spurs. Take Rockets -4.
NHL Betting Tips for November 6th, 2014:
It was quite a tight night last night in the hockey, with all of the games going to overtime.
Here's what we have tonight:
Penguins vs Jets Betting Tips: Time for the Jets to be brought back down to earth. They're on a nice little run at the moment but they're going up against the Penguins. We're taking the Pittsburgh Penguins for the win tonight.
Oilers vs Bruins Betting Tips: Oilers are a mess at the moment. Sure Bruins have injuries but Oilers are without some key players. We won the other night with the Flyers -1.5 and now it's the same deal: Bruins -1.5.
I hope everyone enjoyed the American Grand Prix Betting Tips we posted last week.
Why? Because we had a 16/1 winner.
This was a huge, HUGE win for us and holy crap was it exciting. We tipped Vettel to have the fastest lap. He was starting at the back of the pack and we felt the contra strategy would work wonders.
And holy crap was it insane – Vettel picked up the fastest lap with just 4 laps left in the circuit and it was just thrilling stuff from there on out. Thankfully no-one else came close after that and Vettel picked up the huge win for us.
We also got the nice easy win with Vergne in the Top 10.
So a great, great day for us as the F1 comes close to wrapping up its season.
This week is the 2014 Brazilian Grand Prix. It takes place at teh Autodromo Jose Carlos Pace, which is in Sao Paulo. This will be the 43rd Brazilian Grand Prix.
This is a tough circuit, and that's not bad for us because out of the top two, one of them really struggles here. Let's get to the betting tips:
Brazilian Grand Prix Winner: Nico Rosberg
Obviously at this stage of the season it's between Rosberg and Hamilton. When you're picking the winner of any Grand Prix it's best to either pick one of the two of them, or not even bet it. Hamilton really struggles here – he's got a very poor record and his best finish was in 2009, when he came 3rd.
He also seems to struggle with mechanical issues a lot on this track. We feel Rosberg is good value to beat the streak here at 9/4 odds.
Brazilian Grand Prix Podium Finish: Felipe Massa
The two time winner of the Brazilian Grand Prix, Massa will want to put on a show in front of the home crowd. He's also got the second fastest car on the grid, and we think he should have the edge over Bottas.
Brazilian Grand Prix Top 6 Finish: Jenson Button
Rain is the long range forecast for the day, and Button excels in changing conditions. A previous winner here, we've seen a lot of improvements in recent weeks by McLaren and think he has what it takes to pick up that top 6 finish.
Also with a wet qualifier as the forecast, it opens up the doors for Red Bull or Williams to have a crack at pole position. Ricciardo is 22/1 and worth the bet there.
Also with it being the end of the season, most teams are marginal on Power Unit parts. So 2/1 for under 14 finishers is a great price.
Follow @SBTSportBetting