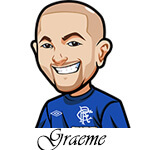 Follow @SBTSportBetting


[Get Exclusive Tips on our Patreon, Ad-Free
]
Join the FREE $10,000 Euro 2020 Predictor at BetOnline – Look Under "Contests" after Registering.
This is a complete list of the Euro 2020 / 2021 schedule for the ACST Timezone.
If you're looking for the Australian Central Standard Euro 2020 / 2021 Fixture list, this is the place for you.
Not only can you access it via the web, but I also offer the ability to download or print it.
So if you wanted a downloadable or printable Euro 2020 / 2021 ACST Schedule? Then this is the place for you!
The table breaks it down by date. However you can also search the table if you are just looking for a particular team.
If you then want to see group by group etc fixtures instead, look below the table where I list all that.
With that here's the Euro 2020 / 2021 ACST Schedule:
Bet Horse Racing - +£21,565.98 profit on £25/pt staking. Click for more details.
(Advertisement but we have tested it out and have been quite impressed with it)
Get my free Euro 2020 tips e-mailed to you each day covering every game of the tournament. Click here.

Euro 2020 / 2021 Group By Group Schedule (ACST)
Group A Fixtures (ACST)
Saturday, June 12 at 6:30AM ACST: Italy vs. Turkey
Sunday, June 13 at 12:30 ACST: Wales vs. Switzerland
Thursday, June 17 at 3:30AM ACST: Turkey vs. Wales
Thursday, June 17 at 6:30AM ACST: Italy vs. Switzerland
Monday, June 21 at 3:30AM ACST: Italy vs. Wales
Monday, June 21 at 6:30AM ACST: Switzerland vs. Turkey
Group B Fixtures (ACST)
Sunday, June 13 at 3:30AM ACST: Denmark vs. Finland
Sunday, June 13 at 6:30AM ACST: Belgium vs. Russia
Thursday, June 17 at 12:30 ACST: Finland vs. Russia
Friday, June 18 at 3:30AM ACST: Denmark vs. Belgium
Tuesday, June 22 at 6:30AM ACST: Russia vs. Denmark
Tuesday, June 22 at 6:30AM ACST: Finland vs. Belgium
Group C Fixtures (ACST)
Monday, June 14 at 3:30AM ACST: Austria vs. Playoff winner D
Monday, June 14 at 6:30AM ACST: Netherlands vs. Ukraine
Friday, June 18 at 12:30 ACST: Ukraine vs. Playoff winner D
Friday, June 18 at 6:30AM ACST: Netherlands vs. Austria
Tuesday, June 22 at 3:30AM ACST: Playoff winner D vs. Netherlands
Tuesday, June 22 at 3:30AM ACST: Ukraine vs. Austria
Group D Fixtures (ACST)
Monday, June 14 at 12:30 ACST: England vs. Croatia
Tuesday, June 15 at 12:30 ACST: Playoff winner C vs. Czech Republic
Saturday, June 19 at 3:30AM ACST: Croatia vs. Czech Republic
Saturday, June 19 at 6:30AM ACST: England vs. Playoff winner C
Wednesday, June 23 at 6:30AM ACST: Czech Republic vs. England
Wednesday, June 23 at 6:30AM ACST: Croatia vs. Playoff winner C
Group E Fixtures (ACST)
Tuesday, June 15 at 3:30AM ACST: Poland vs. Playoff winner B
Tuesday, June 15 at 6:30AM ACST: Spain vs. Sweden
Saturday, June 19 at 12:30 ACST: Sweden vs. Playoff winner B
Sunday, June 20 at 6:30AM ACST: Spain vs. Poland
Thursday, June 24 at 3:30AM ACST: Playoff winner B vs. Spain
Thursday, June 24 at 3:30AM ACST: Sweden vs. Poland
Group F Fixtures (ACST)
Wednesday, June 16 at 3:30AM ACST: Playoff winner A vs. Portugal
Wednesday, June 16 at 6:30AM ACST: France vs. Germany
Sunday, June 20 at 12:30 ACST: Playoff winner A vs. France
Sunday, June 20 at 3:30AM ACST: Portugal vs. Germany
Thursday, June 24 at 6:30AM ACST: Germany vs. Playoff winner A
Thursday, June 24 at 6:30AM ACST: Portugal vs. France
Round of 16 (ACST)
Sunday, June 27 at 3:30AM ACST
Sunday, June 27 at 6:30AM ACST
Monday, June 28 at 3:30AM ACST
Monday, June 28 at 6:30AM ACST
Tuesday, June 29 at 3:30AM ACST
Tuesday, June 29 at 6:30AM ACST
Wednesday, June 30 at 3:30AM ACST
Wednesday, June 30 at 6:30AM ACST
Quarterfinals (ACST)
Saturday, July 3 at 3:30AM ACST
Saturday, July 3 at 6:30AM ACST
Sunday, July 4 at 3:30AM ACST
Sunday, July 4 at 6:30AM ACST
Semifinals and Final (ACST)
Wednesday, July 7 at 6:30AM ACST
Thursday, July 8 at 6:30AM ACST
Monday, July 12 at 6:30AM ACST
Tuesday, July 6 at 6:30AM ACST
Wednesday, July 7 at 6:30AM ACST
Sunday, July 11 at 6:30AM ACST
Follow @SBTSportBetting