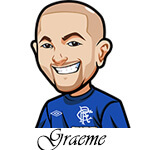 Follow @SBTSportBetting


[Get Exclusive Tips on our Patreon, Ad-Free
]
Join the FREE $10,000 Euro 2020 Predictor at BetOnline – Look Under "Contests" after Registering.
If you live in Mountain Standard time and are looking for a Euro 2020 / 2021 Fixture List in MST you've came to the right place!
For everyone living in MST this is the only Euro 2020 / 2021 schedule you need. I cover every single group game as well as all of the knockout games and update it when the games are known.
I have a full table that you can access online with all the games.
On top of that this list is also printable and downloadable. So if you need a printable Euro 2020 / 2021 schedule pdf to post at your bar or whatever? This is the place for you!
Below the table there is also a group by group listing if you prefer that. The table is also sortable and searchable in case you just want to look up when England play or whatever.

Get my free Euro 2020 tips e-mailed to you each day covering every game of the tournament. Click here.

Euro 2020 / 2021 Group by Group Fixtures in MST:
Group A Fixtures (MST)
Friday, June 11 at 1PM MST: Italy vs. Turkey
Saturday, June 12 at 7AM MST: Wales vs. Switzerland
Wednesday, June 16 at 10AM MST: Turkey vs. Wales
Wednesday, June 16 at 1PM MST: Italy vs. Switzerland
Sunday, June 20 at 10AM MST: Italy vs. Wales
Sunday, June 20 at 1PM MST: Switzerland vs. Turkey
Group B Fixtures (MST)
Saturday, June 12 at 10AM MST: Denmark vs. Finland
Saturday, June 12 at 1PM MST: Belgium vs. Russia
Wednesday, June 16 at 7AM MST: Finland vs. Russia
Thursday, June 17 at 10AM MST: Denmark vs. Belgium
Monday, June 21 at 1PM MST: Russia vs. Denmark
Monday, June 21 at 1PM MST: Finland vs. Belgium
Group C Fixtures (MST)
Sunday, June 13 at 10AM MST: Austria vs. Playoff winner D
Sunday, June 13 at 1PM MST: Netherlands vs. Ukraine
Thursday, June 17 at 7AM MST: Ukraine vs. Playoff winner D
Thursday, June 17 at 1PM MST: Netherlands vs. Austria
Monday, June 21 at 10AM MST: Playoff winner D vs. Netherlands
Monday, June 21 at 10AM MST: Ukraine vs. Austria
Group D Fixtures (MST)
Sunday, June 13 at 7AM MST: England vs. Croatia
Monday, June 14 at 7AM MST: Playoff winner C vs. Czech Republic
Friday, June 18 at 10AM MST: Croatia vs. Czech Republic
Friday, June 18 at 1PM MST: England vs. Playoff winner C
Tuesday, June 22 at 1PM MST: Czech Republic vs. England
Tuesday, June 22 at 1PM MST: Croatia vs. Playoff winner C
Group E Fixtures (MST)
Monday, June 14 at 10AM MST: Poland vs. Playoff winner B
Monday, June 14 at 1PM MST: Spain vs. Sweden
Friday, June 18 at 7AM MST: Sweden vs. Playoff winner B
Saturday, June 19 at 1PM MST: Spain vs. Poland
Wednesday, June 23 at 10AM MST: Playoff winner B vs. Spain
Wednesday, June 23 at 10AM MST: Sweden vs. Poland
Group F Fixtures (MST)
Tuesday, June 15 at 10AM MST: Playoff winner A vs. Portugal
Tuesday, June 15 at 1PM MST: France vs. Germany
Saturday, June 19 at 7AM MST: Playoff winner A vs. France
Saturday, June 19 at 10AM MST: Portugal vs. Germany
Wednesday, June 23 at 1PM MST: Germany vs. Playoff winner A
Wednesday, June 23 at 1PM MST: Portugal vs. France
Round of 16 (MST)
Saturday, June 26 at 10AM MST
Saturday, June 26 at 1PM MST
Sunday, June 27 at 10AM MST
Sunday, June 27 at 1PM MST
Monday, June 28 at 10AM MST
Monday, June 28 at 1PM MST
Tuesday, June 29 at 10AM MST
Tuesday, June 29 at 1PM MST
Quarterfinals (MST)
Friday, July 2 at 10AM MST
Friday, July 2 at 1PM MST
Saturday, July 3 at 10AM MST
Saturday, July 3 at 1PM MST
Semifinals and Final (MST)
Tuesday, July 6 at 1PM MST
Wednesday, July 7 at 1PM MST
Sunday, July 11 at 1PM MST
Follow @SBTSportBetting