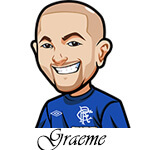 Follow @SBTSportBetting


[Get Exclusive Tips on our Patreon, Ad-Free
]
Join the FREE $10,000 Euro 2020 Predictor at BetOnline – Look Under "Contests" after Registering.
This is a complete listing of the Euro 2020 / 2021 fixtures in PST, which is of course Pacific Standard Time.
This lists every single Euro 2020 / 2021 game in the PST timezone.
I provide a table that you can access via the web. You can look at every game, sort it by group, or just simply search for your favourite team to see when they are playing in PST. I also cover the knockout rounds that I will update with the actual teams once known.
On top of that the table is both printable and downloadable. So if you want a printable pdf Euro 2020 / 2021 fixture list in PST format? You got it!
Finally at the bottom I do a text listing with the group by group games due to people requesting that.

Get my free Euro 2020 tips e-mailed to you each day covering every game of the tournament. Click here.
Bet Horse Racing - +£21,565.98 profit on £25/pt staking. Click for more details.
(Advertisement but we have tested it out and have been quite impressed with it)
Group by Group Euro 2020 / 2021 Fixture List in PST:
Group A Fixtures (PST)
Friday, June 11 at 10AM PST: Italy vs. Turkey
Saturday, June 12 at 4AM PST: Wales vs. Switzerland
Wednesday, June 16 at 7AM PST: Turkey vs. Wales
Wednesday, June 16 at 10AM PST: Italy vs. Switzerland
Sunday, June 20 at 7AM PST: Italy vs. Wales
Sunday, June 20 at 10AM PST: Switzerland vs. Turkey
Group B Fixtures (PST)
Saturday, June 12 at 7AM PST: Denmark vs. Finland
Saturday, June 12 at 10AM PST: Belgium vs. Russia
Wednesday, June 16 at 4AM PST: Finland vs. Russia
Thursday, June 17 at 7AM PST: Denmark vs. Belgium
Monday, June 21 at 10AM PST: Russia vs. Denmark
Monday, June 21 at 10AM PST: Finland vs. Belgium
Group C Fixtures (PST)
Sunday, June 13 at 7AM PST: Austria vs. Playoff winner D
Sunday, June 13 at 10AM PST: Netherlands vs. Ukraine
Thursday, June 17 at 4AM PST: Ukraine vs. Playoff winner D
Thursday, June 17 at 10AM PST: Netherlands vs. Austria
Monday, June 21 at 7AM PST: Playoff winner D vs. Netherlands
Monday, June 21 at 7AM PST: Ukraine vs. Austria
Group D Fixtures (PST)
Sunday, June 13 at 4AM PST: England vs. Croatia
Monday, June 14 at 4AM PST: Playoff winner C vs. Czech Republic
Friday, June 18 at 7AM PST: Croatia vs. Czech Republic
Friday, June 18 at 10AM PST: England vs. Playoff winner C
Tuesday, June 22 at 10AM PST: Czech Republic vs. England
Tuesday, June 22 at 10AM PST: Croatia vs. Playoff winner C
Group E Fixtures (PST)
Monday, June 14 at 7AM PST: Poland vs. Playoff winner B
Monday, June 14 at 10AM PST: Spain vs. Sweden
Friday, June 18 at 4AM PST: Sweden vs. Playoff winner B
Saturday, June 19 at 10AM PST: Spain vs. Poland
Wednesday, June 23 at 7AM PST: Playoff winner B vs. Spain
Wednesday, June 23 at 7AM PST: Sweden vs. Poland
Group F Fixtures (PST)
Tuesday, June 15 at 7AM PST: Playoff winner A vs. Portugal
Tuesday, June 15 at 10AM PST: France vs. Germany
Saturday, June 19 at 4AM PST: Playoff winner A vs. France
Saturday, June 19 at 7AM PST: Portugal vs. Germany
Wednesday, June 23 at 10AM PST: Germany vs. Playoff winner A
Wednesday, June 23 at 10AM PST: Portugal vs. France
Round of 16 (PST)
Saturday, June 26 at 7AM PST
Saturday, June 26 at 10AM PST
Sunday, June 27 at 7AM PST
Sunday, June 27 at 10AM PST
Monday, June 28 at 7AM PST
Monday, June 28 at 10AM PST
Tuesday, June 29 at 7AM PST
Tuesday, June 29 at 10AM PST
Quarterfinals (PST)
Friday, July 2 at 7AM PST
Friday, July 2 at 10AM PST
Saturday, July 3 at 7AM PST
Saturday, July 3 at 10AM PST
Semifinals and Final (PST)
Tuesday, July 6 at 10AM PST
Wednesday, July 7 at 10AM PST
Sunday, July 11 at 10AM PST
Follow @SBTSportBetting