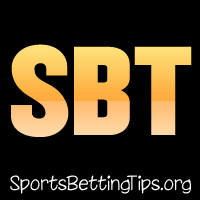 Follow @SBTSportBetting


[Get Exclusive Tips on our Patreon, Ad-Free
]
It's March, you know what that means.
Of course, I'm referring to March Madness and the NCAA Tournament. The entire month will be dominated by tournaments in the world of college basketball with games happening nearly every day of the month. It's the most wonderful time of the year for people who just want to sit home and watch basketball all day.
We're getting near the end of the NBA season as well and there is still a lot of room for teams to battle for playoff positioning. The addition of the play-in tournament has made it a real battle to finish above sixth in the standings and this should come down to the wire as far as seeding goes.
The MLB season is also meant to start this month, but it is becoming less and less likely by the day that will happen. We're holding out hope that Opening Day will take place on the 31st.
There are some top-tier events in the world of combat sports as well. Covington vs. Masvidal is a highlight in the world of UFC. While AEW Revolution is set to be the top wrestling event of the year thus far.
In addition to all that, we also have a full schedule of NASCAR, golf, Formula One, NHL, and much more.
The complete sports calendar for March 2022:
Baseball:
March 31: MLB Opening Day (doubtful)
Basketball – NCAA Men's:
Feb. 28, March 2, 5 & 8: Northeast Conference Tournament
March 1, 3, 5 & 8: ASUN Conference Tournament
March 1, 3, 6 & 9: Patriot Conference Tournament
March 1, 3, 7 & 8: Horizon League Conference Tournament
March 10-12: MAC Conference Tournament
March 10-13: AAC Conference Tournament
March 12-13: Ivy League Conference Tournament
March 2-5: Ohio Valley Conference Tournament
March 2, 4-6: Big South Conference Tournament
March 3-5 & 7-8: West Coast Conference Tournament
March 3-6: Missouri Valley Conference Tournament
March 3, 5-7: Sun Belt Conference Tournament
March 4-7: Southern Conference Tournament
March 5-8: Colonial Conference Tournament
March 5-8: Summit Conference Tournament
March 6, 9 & 12: America East Conference Tournament
March 8-12: ACC Conference Tournament
March 8-12: Conference USA Conference Tournament
March 8-12: MAAC Conference Tournament
March 8-12: WAC Conference Tournament
March 8, 10-12: Big West Conference Tournament
March 9-12: Big East Conference Tournament
March 9-12: Big Sky Conference Tournament
March 9-12: Big 12 Conference Tournament
March 9-12: MEAC Conference Tournament
March 9-12: Mountain West Conference Tournament
March 9-12: Pac-12 Conference Tournament
March 9-12: Southland Conference Tournament
March 9-12: SWAC Conference Tournament
March 9-13: Atlantic 10 Conference Tournament
March 9-13: Big Ten Conference Tournament
March 9-13: SEC Conference Tournament
March 13: Selection Sunday
March 15-16: First Four
March 17-18: First Round
March 19-20: Second Round
March 24-25: Sweet 16
March 26-27: Elite Eight
Basketball – NCAA Women's:
March 16-17: First Four
March 18-19: First Round
March 20-21: Second Round
March 25-28: Regionals
Basketball – NBA:
March 1: Atlanta Hawks at Boston Celtics
March 1: Dallas Mavericks at Los Angeles Lakers
March 2: New York Knicks at Philadelphia 76ers
March 2: Portland Trail Blazers at Phoenix Suns
March 3: Memphis Grizzlies at Boston Celtics
March 3: Los Angeles Lakers at Los Angeles Clippers
March 4: Milwaukee Bucks at Chicago Bulls
March 4: New York Knicks at Phoenix Suns
March 5: Golden State Warriors at Los Angeles Lakers
March 6: Brooklyn Nets at Boston Celtics
March 6: Phoenix Suns at Milwaukee Bucks
March 6: Toronto Raptors at Cleveland Cavaliers
March 6: New York Knicks at Los Angeles Clippers
March 8: New Orleans Pelicans at Memphis Grizzlies
March 8: Los Angeles Clippers at Golden State Warriors
March 9: Atlanta Hawks at Milwaukee Bucks
March 9: Portland Trail Blazers at Utah Jazz
March 10: Brooklyn Nets at Philadelphia 76ers
March 10: Golden State Warriors at Denver Nuggets
March 11: New York Knicks at Memphis Grizzlies
March 11: Washington Wizards at Los Angeles Lakers
March 12: Milwaukee Bucks at Golden State Warriors
March 13: New York Knicks at Brooklyn Nets
March 13: Dallas Mavericks at Boston Celtics
March 13: Los Angeles Lakers at Phoenix Suns
March 14: Denver Nuggets at Philadelphia 76ers
March 14: Milwaukee Bucks at Utah Jazz
March 15: Phoenix Suns at New Orleans Pelicans
March 16: Dallas Mavericks at Brooklyn Nets
March 16: Boston Celtics at Golden State Warriors
March 22: Atlanta Hawks at New York Knicks
March 22: Los Angeles Clippers at Denver Nuggets
March 23:March 23: Philadelphia 76ers at Los Angeles Lakers
March 29: Los Angeles Lakers at Dallas Mavericks
March 29: Utah Jazz at Los Angeles Clippers
March 30: Miami Heat at Boston Celtics
March 30: Phoenix Suns at Golden State Warriors
March 31: Milwaukee Bucks at Brooklyn Nets
March 31: Los Angeles Lakers at Utah Jazz
Boxing:
March 4: Jose Pedraza vs. Jose Carlos Ramirez
March 5: Roman Gonzalez vs. Julio Cesar Martinez Aguilar
March 11: Marc Leach vs. Chris Bourke
March 12: Leigh Wood vs. Michael Conlan
March 12: Femke Hermans vs. Savannah Marshall
March 19: Vergil Ortiz Jr vs. Michael McKinson
March 19: Steve Rolls vs. Edgar Berlanga
March 19: Jermell Charlo vs. Brian Carlos Castano
March 19: Muhammad Waseem vs. Sunny Edwards
March 26: Kiko Martinez vs. Josh Warrington
March 26: Fabio Turchi vs. Richard Riakporhe
Cricket:
March 4-April 3: Women's Cricket World Cup
Golf – PGA:
March 3-6: Arnold Palmer Invitational
March 3-6: Puerto Rico Open
March 10-13: The PLAYERS Championship
March 17-20: Valspar Championship
March 23-27: World Golf Championships-Dell Technologies Match Play
March 31-April 3: Valero Texas Open
Golf – DP World Tour:
March 3-6: Magical Kenya Open
March 10-13: MyGolfLife Open
March 17-20: Steyn City Championship
March 24-27: Commercial Bank Qatar Masters
Golf – LPGA:
March 3-6: HSBC Women's World Championship
March 10-13: Honda LPGA Thailand
March 24-27: JTBC Classic
March 31-April 3: Chevron Championship
Golf – Champions Tour:
March 4-6: Hoag Classic
Hockey:
March 1: New Jersey Devils at Columbus Blue Jackets
March 2: St. Louis Blues at New York Rangers
March 2: Nashville Predators at Seattle Kraken
March 3: Boston Bruins at Las Vegas Golden Knights
March 4: Minnesota Wild at Buffalo Sabres
March 5: Chicago Blackhawks at Philadelphia Flyers
March 6: Dallas Stars at Minnesota Wild
March 7: Toronto Maple Leafs at Columbus Blue Jackets
March 8: Phoenix Coyotes at Detroit Red Wings
March 9: Washington Capitals at Edmonton Oilers
March 9: Montreal Canadiens at Vancouver Canucks
March 10: Minnesota Wild at Detroit Red Wings
March 10: Anaheim Ducks at Nashville Predators
March 12: Philadelphia Flyers at Carolina Hurricanes
March 13: Toronto Maple Leafs at Buffalo Sabres – Heritage Classic
March 15: Florida Panthers at San Jose Sharks
March 16: Boston Bruins at Minnesota Wild
March 16: Tampa Bay Lightning at Seattle Kraken
March 17: San Jose Sharks at Los Angeles Kings
March 17: Florida Panthers at Las Vegas Golden Knights
March 19: New York Rangers at Tampa Bay Lightning
March 20: New York Islanders at Philadelphia Flyers
March 22: Nashville Predators at Los Angeles Kings
March 23: Pittsburgh Penguins at Buffalo Sabres
March 23: Chicago Blackhawks at Anaheim Ducks
March 24: Dallas Stars at Carolina Hurricanes
March 24: Philadelphia Flyers at St. Louis Blues
March 24: Chicago Blackhawks at Los Angeles Kings
March 25: Seattle Kraken at Anaheim Ducks
March 26: Chicago Blackhawks at Las Vegas Golden Knights
March 27: Tampa Bay Lightning at New York Islanders
March 29: Carolina Hurricanes at Tampa Bank Lightning
March 30: New York Rangers at Detroit Red Wings
March 31: Columbus Blue Jackets at New York Islanders
Horse Racing:
March 26: Dubai World Cup
Mixed Martial Arts:
March 5: UFC 272 – Covington vs. Masvidal
March 12: UFC Vegas 50 – Santos vs. Ankalaev
March 12: Bellator 276
March 19: UFC London – Volkov vs. Aspinall
March 26: UFC Columbus – Blaydes vs. Daukaus
Motor Sports:
March 6: NASCAR Pennzoil 400
March 13: NASCAR Ruoff Mortgage 500
March 20: NASCAR Folds of Honor QuikTrip 500
March 20: Formula One Bahrain Grand Prix
March 20: IndyCar Texas Motor Speedway
March 27: Formula One Saudi Arabian Grand Prix
March 27: NASCAR EchoPark Automotive Grand Prix
Snooker:
March 28-April 3: Tour Championship (Cazoo Cup #3)
Soccer – English Premier League:
March 5: Leeds at Leicester
March 5: Brighton at Newcastle
March 5: Southampton at Aston Villa
March 5: Crystal Palace at Wolves
March 5: Chelsea at Burnley
March 5: Brentford at Norwich
March 5: West Ham at Liverpool
March 6: Arsenal at Watford
March 6: Man Utd at Man City
March 7: Everton at Tottenham
March 12: Liverpool at Brighton
March 12: Burnley at Brentford
March 12: Tottenham at Man Utd
March 13: Aston Villa at West Ham
March 13: Wolves at Everton
March 13: Watford at Southampton
March 13: Newcastle at Chelsea
March 13: Norwich at Leeds
March 13: Leicester at Arsenal
March 14: Man City at Crystal Palace
March 18: Leeds at Wolves
March 19: Arsenal at Aston Villa
March 19: Brighton at Man City
March 19: Chelsea at Norwich
March 19: Southampton at Burnley
March 20: West Ham at Tottenham
March 20: Crystal Palace at Newcastle
March 20: Brentford at Leicester
March 20: Everton at Watford
March 20: Man Utd at Liverpool
Soccer – World Cup Qualifiers:
March 24: Costa Rica vs. Canada
March 24: Panama vs. Honduras
March 24: Jamaica vs. El Salvador
March 24: Mexico vs. USA
March 27: Canada vs. Jamaica
March 27: Honduras vs. Mexico
March 27: El Salvador vs. Costa Rica
March 27: USA vs. Panama
March 30: Panama vs. Canada
March 30: Jamaica vs. Honduras
March 30: Mexico vs. El Salvador
March 30: Costa Rica vs. USA
Tennis:
March 7-20: Indian Wells Masters
March 21-April 3: Miami Open
Wrestling:
March 6: AEW Revolution
March 27: NJPW New Japan Cup Finals
Follow @SBTSportBetting