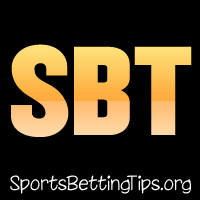 Follow @SBTSportBetting


[Get Exclusive Tips on our Patreon, Ad-Free
]
The NBA Playoffs and NHL Playoffs are in full-swing so there is a ton of sports to sink your teeth into in the month of May. There will be important games on just about every day with the second round of the NBA and first round of the Stanley Cup Playoffs all taking place this month. We have daily NBA Playoff tips on our Patreon.
We also have a full slate of baseball and as the weather gets warmer, the games get better. The Yankees, Brewers, Mets, and Angels have all started hot. While early season favorite White Sox, Astros, and Braves have all disappointed early. Still a lot of baseball to be played, but every game matters. We post MLB tips nearly every day of the season on Patreon.
It's a big month of golf as well with the PGA Championship taking place from May 19th to the 22nd. Graeme will be covering this event as well as other events this month on Patreon.
In addition to that, we have some big racing events with three Formula 1 races, the Indianapolis 500, and plenty of NASCAR.
Plus, huge events from AEW, UFC, Bellator, WWE, the French Open, and much more.
The complete sporting calendar for May 2022 is below:
Baseball:
May 1: Phillies at Mets
May 3: Giants at Dodgers
May 6: White Sox at Red Sox
May 6: Rays at Mariners
May 7: Tigers at Astros
May 7: Cardinals at Giants
May 8: Dodgers at Cubs
May 10: Red Sox at Braves
May 11: Rays at Angels
May 13: Padres at Braves
May 13: Cubs at Diamondbacks
May 15: Giants at Cardinals
May 20: Cardinals at Pirates
May 20: Rangers at Astros
May 21: Padres at Giants
May 21: Athletics at Angels
May 22: White Sox at Yankees
May 24: Brewers at Padres
May 27: Orioles at Red Sox
May 27: Blue Jays at Angels
May 28: Guardians at Tigers
May 28: Cubs at White Sox
May 29: Phillies at Mets
May 31: Angels at Yankees
Basketball:
May 1: Game 1: Bucks at Celtics
May 1: Game 1: Warriors at Grizzlies
May 2: Game 1: Sixers at Heat
May 2: Game 1: Mavericks at Suns
May 3: Game 2: Bucks at Celtics
May 3: Game 2: Warriors at Grizzlies
May 4: Game 2: Sixers at Heat
May 4: Game 2: Mavericks at Suns
May 6: Game 3: Heat at Sixers
May 6: Game 3: Suns at Mavericks
May 7: Game 3: Celtics at Bucks
May 7: Game 3: Grizzlies at Warriors
May 8: Game 4: Heat at Sixers
May 8: Game 4: Suns at Mavericks
May 9: Game 4: Celtics at Bucks
May 9: Game 4: Grizzlies at Warriors
May 10: Game 5: Sixers at Heat (if necessary)
May 10: Game 5: Mavericks at Suns (if necessary)
May 11: Game 5: Bucks at Celtics (if necessary)
May 11: Game 5: Warriors at Grizzlies (if necessary)
May 12: Game 6: Sixers at Heat (if necessary)
May 12: Game 6: Mavericks at Suns (if necessary)
May 13: Game 6: Bucks at Celtics (if necessary)
May 13: Game 6: Warriors at Grizzlies (if necessary)
May 15: Game 7: Bucks at Celtics (if necessary)
May 15: Game 7: Mavericks at Suns (if necessary)
May 15: Game 7: Sixers at Heat (if necessary)
May 16: Game 7: Warriors at Grizzlies (if necessary)
May 17: NBA Draft Lottery
May 17-18: Conference Finals begin
Boxing:
May 7: Saul Alvarez vs. Dmitry Bivol
May 11: Mairis Briedis vs. Jai Opetaia
May 13: Giovanni De Carolis vs. Daniele Scardina
May 14: Jermell Charlo vs. Brian Carlos Castano
May 14: Sergey Kovalev vs. Tervel Pulev
May 20: Kerman Lejarraga vs. James Metcalf
May 21: David Lemieux vs. David Benavidez
May 21: Demetrius Andrade vs. Zach Parker
May 21: Craig Richards vs. Joshua Buatsi
Cycling:
May 6-29: Giro d'Italia (Grand Tour #1)
Golf – PGA:
May 5-8: Wells Fargo Championship
May 12-15: AT&T Byron Nelson
May 19-22: PGA Championship
May 26-29: Charles Schwab Challenge
Golf – DP World Tour:
May 5-8: Betfred British Masters
May 12-15: Soudal Open
May 26-29: Dutch Open
Golf – LPGA:
May 12-15: Cognizant Founders Cup
May 25-29: Bank of Hope LPGA Match Play
Golf – Champions Tour:
May 6-8: Mitsubishi Electric Classic
May 12-15: Regions Tradition
May 26-29: KitchenAid Senior PGA Championship
Hockey:
May 2: Game 1: Bruins at Hurricanes
May 2: Game 1: Lightning at Maple Leafs
May 2: Game 1: Blues at Wild
May 2: Game 1: Kings at Oilers
May 3: Game 1: Penguins at Rangers
May 3: Game 1: Capitals at Panthers
May 3: Game 1: Predators at Avalanche
May 3: Game 1: Stars at Flames
May 4: Game 2: Bruins at Hurricanes
May 4: Game 2: Lightning at Maple Leafs
May 4: Game 2: Blues at Wild
May 4: Game 2: Kings at Oilers
May 5: Game 2: Penguins at Rangers
May 5: Game 2: Capitals at Panthers
May 5: Game 2: Predators at Avalanche
May 5: Game 2: Stars at Flames
May 6: Game 3: Hurricanes at Bruins
May 6: Game 3: Maple Leafs at Lightning
May 6: Game 3: Wild at Blues
May 6: Game 3: Oilers at Kings
May 7: Game 3: Panthers at Capitals
May 7: Game 3: Avalanche at Predators
May 7: Game 3: Rangers at Penguins
May 7: Game 3: Flames at Stars
May 8: Game 4: Hurricanes at Bruins
May 8: Game 4: Maple Leafs at Lightning
May 8: Game 4: Wild at Blues
May 8: Game 4: Oilers at Kings
May 9: Game 4: Panthers at Capitals
May 9: Game 4: Avalanche at Predators
May 9: Game 4: Rangers at Penguins
May 9: Game 4: Flames at Stars
May 10: Game 5: Hurricanes at Bruins (if necessary)
May 10: Game 5: Maple Leafs at Lightning (if necessary)
May 10: Game 5: Wild at Blues (if necessary)
May 10: Game 5: Oilers at Kings (if necessary)
May 11: Game 5: Panthers at Capitals (if necessary)
May 11: Game 5: Avalanche at Predators (if necessary)
May 11: Game 5: Rangers at Penguins (if necessary)
May 11: Game 5: Flames at Stars (if necessary)
May 12: Game 6: Bruins at Hurricanes (if necessary)
May 12: Game 6: Lightning at Maple Leafs (if necessary)
May 12: Game 6: Blues at Wild (if necessary)
May 12: Game 6: Kings at Oilers (if necessary)
May 13: Game 6: Penguins at Rangers (if necessary)
May 13: Game 6: Capitals at Panthers (if necessary)
May 13: Game 6: Predators at Avalanche (if necessary)
May 13: Game 6: Stars at Flames (if necessary)
May 14: Game 7: Bruins at Hurricanes (if necessary)
May 14: Game 7: Lightning at Maple Leafs (if necessary)
May 14: Game 7: Blues at Wild (if necessary)
May 14: Game 7: Kings at Oilers (if necessary)
May 15: Game 7: Penguins at Rangers (if necessary)
May 15: Game 7: Capitals at Panthers (if necessary)
May 15: Game 7: Predators at Avalanche (if necessary)
May 15: Game 7: Stars at Flames (if necessary)
Horse Racing:
May 7: Kentucky Derby
May 22: Preakness Stakes
Mixed Martial Arts:
May 6: PFL 3 – Harrison vs. Mokhnatkina
May 6: Bellator Paris – Bader vs. Kongo 2
May 7: UFC 274
May 13: Bellator 281 – MVP vs. Storley
May 14: UFC Vegas 54 – Blachowicz vs. Rakic
May 21: UFC Vegas 55 – Holm vs. Vieira
Motor Sports:
May 15: Formula E Berlin ePrix
May 19-22: Rally de Portugal (WRC #4)
May 29: Indianapolis 500
Motor Sports – Formula 1:
May 8: Miami Grand Prix
May 22: Spain Grand Prix
May 29: Monaco Grand Prix
Motor Sports – NASCAR:
May 1: DuraMAX Drydene 400
May 8: Goodyear 400
May 15: AdventHealth 400
May 22: NASCAR All-Star Open
May 22: NASCAR All-Star Race
May 29: Coca-Cola 600
Pool:
May 5-8: 2022 World Pool Masters
Rugby:
May 28: European Rugby Champions Cup Final
Soccer:
May 14: FA Cup Final
May 15: Women's FA Cup Final
May 18: UEFA Europa League Final
May 21: Scottish Cup Final
Soccer – Champions League:
May 3: Villareal vs. Liverpool
May 4: Real Madrid vs. Manchester City
May 28: Champions League Final
Soccer – Premier League:
May 1: Leicester at Tottenham
May 1: Chelsea at Everton
May 1: Arsenal at West Ham
May 2: Brentford at Manchester United
May 7: Aston Villa at Burnley
May 7: Watford at Crystal Palace
May 7: Southampton at Brentford
May 7: Wolves at Chelsea
May 7: Man Utd at Brighton & Hove Albion
May 7: Tottenham at Liverpool
May 8: Everton at Leicester
May 8: West Ham at Norwich City
May 8: Leeds United at Arsenal
May 8: Newcastle at Man City
May 15: Burnley at Tottenham
May 15: Brentford at Everton
May 15: Norwich City at Wolves
May 15: Crystal Palace at Aston Villa
May 15: Brighton & Hove Albion at Leeds United
May 15: Leicester at Watford
May 15: Man City at West Ham
May 16: Arsenal at Newcastle
May 17: Liverpool at Southampton
May 22: Aston Villa at Man City
May 22: West Ham at Brighton & Hove Albion
May 22: Watford at Chelsea
May 22: Everton at Arsenal
May 22: Tottenham at Norwich City
May 22: Southampton at Leicester
May 22: Wolves at Liverpool
May 22: Newcastle at Burnley
May 22: Leeds United at Brentford
May 22: Man Utd at Crystal Palace
Soccer – MLS:
May 1: Nashville at Philadelphia
May 1: LAFC at Minnesota
May 7: Charlotte at Miami
May 8: Austin at LA Galaxy
May 14: Colorado at LAFC
May 15: Atlanta at New England
May 15: Seattle at Minnesota
May 18: D.C. at New York City FC
May 21: Columbus at LAFC
May 21: Nashville at Atlanta
May 22: Portland at Philadelphia
May 28: LAFC at San Jose
May 29: LA Galaxy at Austin
May 29: Seattle at Charlotte
Tennis:
May 8-15: Italian Open
May 29-June 11: French Open
Wrestling:
May 8: WWE WrestleMania Backlash
May 14: NJPW Capital Collision
May 29: AEW Double or Nothing
Follow @SBTSportBetting