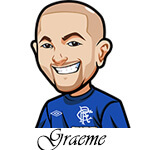 Follow @SBTSportBetting


[Get Exclusive Tips on our Patreon, Ad-Free
]
There's nothing better than putting on a bet where you don't get an instant result – you have to sweat through various games, potential landmines etc for that long-term bet.
That's exactly what the To Reach The Final Euro 2012 bet is. When you bet on a team to reach the final of Euro 2012, you're betting that over the course of 450 minutes of football(plus potential extra time and penalties) that team is going to be the BEST, and reach the Euro 2012 Final.
Please note: this article is focused on the bet of just ONE team to make the final.
So, we want to see who will reach the final. Lets look at the groups and the bracket shall we:
Group A: Poland, Greece, Russia, Czech Republic.
Group B: Netherlands, Denmark, Germany, Portugal.
Group C: Spain, Italy, Ireland, Croatia.
Group D: France, England, Sweden, Ukraine.
Now I'll tell you straight-up: the last thing you want to do is go for a long-shot type of bet without the odds to match. Sure, the odds of Russia making the final at 9/1 may look tempting – I mean they are favourites to win their group, and that's half the battle right? Unfortunately if Russia win their group they'll be facing off against Germany, Netherlands or Portugal. Even if they beat them, they then have to take on Spain, Italy or France!
9/1 isn't enough for that.
What we have to do is look at a bet that actually offers value, but has a good chance of winning. Lets look at the Euro 2012 To Reach the Final odds:
Spain: 5/4
Germany: 6/4
Holland: 3/1
England: 9/2
France: 5/1
Italy: 11/2
Portugal: 7/1
Russia: 9/1
Croatia: 14/1
Ukraine: 16/1
Poland: 16/1
Czech Republic: 20/1
Sweden: 22/1
Greece: 22/1
Rep of Ireland: 28/1
Denmark: 33/1
Now first of all there ARE a couple of valuable long-shot bets. However when we are betting these teams, we need to bet them with the confidence that they can beat the favourites like Spain, Germany and Holland. With that, I think Sweden and Greece, both at 22/1, offer good value. Sweden are underestimated by sportsbooks – Zlatan Ibrahimovic can beat any defense, and is a top-drawer player. Greece on the other hand are a very systematic team with the ability to grind other teams down without losing their cool. The odds of them getting through to the final are great – and I would be looking at placing small bets on those.
I think both Sweden and Greece have a better chance than the likes of England and Russia to make the finals, which is why it's a solid bet.
Some people might like the Netherlands at 3/1 but I HATE that. Holland will most likely finish 2nd in their group(if they even do that – Portugal are great contenders there). If they do that, they'll probably beat Russia or Czech Republic or whoever the Group A Winner is. Unfortunately they then have to face the Group C Winner most likely, which is Spain or Italy. Not a good bet. If anything, Portugal offer much better odds there.
My favourite bet however, is Italy at 11/2.
Italy could win their group. Spain are missing Villa, and Torres is still a question mark in regards to form. If Italy win their group they will face off against England or France, who they can beat. They then get to play Netherlands or Portugal or Russia(most likely) – who they can also beat.
I think the Italy bet at 11/2 offers fantastic value. Even if they end up being runners up in their group, they should be too strong for England or France, and their only real concern is Germany. When you're betting Italy to beat Germany at 11/2 – that's a bet you need to make.
Bet Italy to reach the final at 11/2, with long shot bets on Sweden and Greece.
Follow @SBTSportBetting