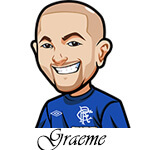 All throughout BetEuro2012.org, I analyze Euro 2012 and all the possible bets that we can make. However I wanted to have a separate article where I list my Best Bets for Euro 2012. While I may analyze a certain match and suggest a draw – it may not be a bet that I personally like. It's just out of the three options, that's the best bet based on what I feel the result will be, and the current odds.
So this page, which will be updated regularly when I write new content on the site, is a list of my best Euro 2012 bets. These are the bets I feel that we HAVE to take advantage of, due to the betting odds available. I also list whatever sportsbook I recommend you place the best bet on, as they also either have the best odds, or the best promotion for that type of bet.
My Euro 2012 Best Bets:
Greece to qualify from Group A:
I really like this bet. I also like Greece to win Group A, but I'd rather play it safe and go with Greece to qualify. You can bet Greece to Qualify for 9/2 odds. Poland will finish bottom of this group, and that's a fact. Czech Republic shouldn't even be in Euro 2012 – they only got in thanks to horrible refereeing decisions. Greece on their day can break down Russia, and I love this bet.
Germany to win Group B:
This is another bet that I really like, simply due to the odds. We're getting 11/10 on Germany to win Group B. You usually don't back a winner if there's a strong chance of another team winning all 3 games. But with Holland, Portugal and even Denmark in the group – it's likely to be a bloodbath, with all of those teams able to take points off each other.
Based on that, I feel Germanys odds reflect a great betting opportunity, as they are most likely to beat all the other teams, and even if they slip up and draw or even lose, can still top the group with 2 wins. Bet Germany to win Group B .
Spain to win Group C:
The odds of this one aren't pretty at 8/15 but I still highly recommend it. Spain are in the group with Italy, Croatia and Republic of Ireland. Can you see Croatia or Ireland tripping up Italy? I can. Can you see Croatia or Ireland tripping up Spain? Not me.
Which really only leaves Italy. Italy are a solid team for sure, and looked good during the qualifiers, but we're talking about the best team in the world. Even without David Villa, Spain have Fernando Torres who looks to be back on form and has a point to prove.
Spain are going to walk through this group. While the odds of 8/15 may not look the prettiest, there is still great value in betting Spain
Best Euro 2012 Top Goalscorer Bets:
There are two contenders for the leading goalscorer at Euro 2012 in my mind. If you look at the history of the tournament, you will see the top goalscorers are usually from goals they have scored in the group stages. So when we look at who will be the leading goalscorer of Euro 2012 to determine the best bet, we need to look at the group stages.
Two teams who are likely to score a lot are Holland, and the underdogs Sweden. Holland will go through Klaas-Jan Huntelaar who are currently a whopping 16/1. The other great bet is Zlatan Ibrahimovic. Sweden are going to score goals, and it will be all through him. They also have a great chance of qualifying, despite what the sportsbooks say. The odds of 50/1 feel like a steal. Bet that.
Greece to beat Poland:
Poland are the favourites for this match, which to me is a huge mistake. They are the co-hosts, and if history has taught us anything, it's that average teams as hosts just do not do well. People seem to forget that, and think that "home advantage" is a factor. If anything it's the opposite – it adds pressure.
Greece meanwhile are a very solid team who don't let anything get to them, and can really grind out the 1-0 wins. Go with Greece to beat Poland – you can get 3/1
Top Team Goalscorer:
I see an absolute TON of value in betting on the Top Team Goalscorer. This is betting individual players for a team – like if Rooney will be the top England goalscorer, or if Torres will be the top Spain goalscorer etc. I think these are some of my favourite betting picks.