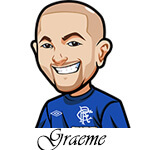 Follow @SBTSportBetting


[Get Exclusive Tips on our Patreon, Ad-Free
]
On this page we list all the latest Formula 1 Betting Odds. The F1 odds are updated live.
At this time unfortunately, we're unable to display the current live betting odds. We're having problems with our scraper.
Also if you are wondering how people actually set odds, we have an article on how odds are made in sports betting that explains the process.
Once we have it working again you'll be able to see a full F1 Odds Comparison which will display the betting odds from every sportsbook that offers Formula 1 odds. Then you'll be able to sit there and go through each one and bet the BEST F1 odds.
In the meantime if you're looking for F1 odds, we advise checking out the following sportsbooks: Bovada, Intertops, Bet365 and Sports Interaction. They generally have the best odds.
F1 Betting Odds Calculator:
While our live F1 betting odds currently isn't available, when it IS available we'll most likely only display our live betting odds in decimal format.
The below calculator will allow you to plug in the odds in decimal format and then see what it looks like in American or Fractional betting odds.
Examples:
US Odds: +100
Decimal Odds: 2.0
Fractional Odds: 1/1
So to use our F1 Betting Odds Calculator simply put in the odds on the field and it will translate it. So if you put 1/1 in the Fractional odds field, it will automatically tell you that is 2.0 in Decimal Odds and +100 at American Odds.
More F1 Betting Odds:
Unfortunately at this time as I mentioned, we don't have the live betting odds yet. Once we do, the only thing I currently list are the F1 Betting Odds for Winning The Race. However there is a general formula you can use to get an idea of other betting odds.
If someone is listed as 1/1 to win the race, they will most likely be 2/7 to get a podium finish and 1/5 to finish in the top 6.
If someone is listed as 14/1 to win the race, they will most likely be 15/8 to get a podium finish and 4/11 to get in the top 6.
You can also bet E/W at most sportsbooks on the F1, to further cover you.
We are planning on adding more odds in the near future, such as podium finish betting odds, points betting odds, fastest lap betting odds, winning car betting odds and many, many more. Unfortunately it's a lot of work and I have to work with every sportsbook that offers them.
F1 Betting Odds Comparison:
At this time, I do not offer any sort of odds comparison service for betting odds. I wanted to add a section on that as I've been asked that quite a few times.
I do plan on adding it in the future as it is incredibly important when it comes to betting. You'd be surprised how many racers listed at 7/4 are actually 2/1 at another sportsbook. And believe me – that is important when it comes to placing bets and maximizing your profitabilty.
I hope to add betting odds comparison for F1 later.
I'll also be monitoring the popularity of this page so keep visiting if you want live F1 betting odds. That'll encourage me to spend the cash to get it done.
Follow @SBTSportBetting