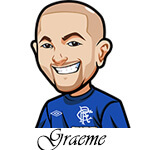 Follow @SBTSportBetting


[Get Exclusive Tips on our Patreon, Ad-Free
]
In this article, I'm going to discuss Formula 1 Live / In-Play Betting.
For those unsure what F1 Live Betting is – let me quickly explain. "Live Betting" is a concept that started up a few years ago and has caught on like wildfire. You can actually bet DURING an event.
So 20 laps gone in the race and you think "Hmmm Hamilton not looking so good, I like Rosberg to take this actually". In the old days that's it – you'd state your opinion and nothing more.
These days during the race you can put your money where your mouth is. Because you can fire up an online sportsbook, and actually place a bet on Rosberg winning, or on another bet.
The best online sportsbook to do live betting is without a doubt Bet365. Honestly I'm not even sure if you can bet anywhere else during the F1 races – I checked Paddy Power and William Hill during the last race and there was no action there.
One really cool thing with Bet365 is you can bet via your mobile device, and they have a really sick mobile website. So you don't even have to get off the couch to bet. Many times I've sat there betting away on my phone, while watching the racing.
So – you can bet on F1 during the race – but what exactly CAN you bet? Here are the betting markets during each race:
Leader After X Laps:
This is a great one, because it CHANGES. For example in the first couple of laps, you can bet who will be the leader of the race after 5 laps. However once it hits the 5 laps mark? It changes to "leader after 10 marks".
So of course this can make everything very interesting when it comes to the pit stops. I mean you need to plan accordingly – see when everyone usually takes pit stops, figure out when they will take place and that's where you might be able to get some value.
Race Winner:
Of course during in-play betting, you can still bet on the race winner. If you're sitting watching and think even though Hamilton is in the lead he is looking shaky, or you see problems with his car – then that's where you might want to place a bet on who will finish first.
Podium Finish:
The other available market – betting on who will finish on the podium which you can bet live. This is obviously similar to the race winner.
As of right now, these are the only live betting F1 markets available at Bet365. It's possible as the popularity of in-play F1 betting grows however, they would add more. It'd be great to be able to bet on when someone will take a pit stop for example – how long the pit stop will be or anything like that.
As I said – Bet365 is the only place I currently know that offers F1 Live Betting. I will keep an eye however on all of the online sportsbooks to see if that changes, and if Bet365 expand their market.
Follow @SBTSportBetting