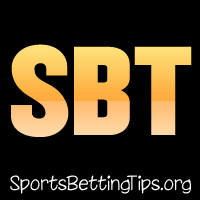 Follow @SBTSportBetting


[Get Exclusive Tips on our Patreon, Ad-Free
]
Baseball is a sport that offers a ton of betting options. It's the oldest of the American major sports which means there has been a lot of time to fine tune things and figure out the best way to bet on the game.
There are quite a lot of MLB betting options and this aims to be a comprehensive list of all of the different bets you can make with examples and explanations. We'll cover everything from moneylines to totals to player props and game props.
To save time I will be making all examples using American odds.
So, if a line is -110 that means you would need to bet $110 to win $100. A -110 line would be 1.90 in Decimal and 10/11 in Fractional.
Common MLB Bets:
There are three main bets when it comes to betting on baseball.
Moneyline: The basis of all betting where you bet on one team to win. However, not all teams are created equal so a moneyline will have a clear favorite and underdog.
So, for example, let's say the Yankees are playing the Orioles. The Yankees are the Yankees so they are about a -200 favorite in this one. While the Orioles are a +180 underdog. This means that if the Yankees win the game, a $100 bet would only pay $50. Or a $200 bet would only pay $100. Meanwhile, if you bet the Orioles and they pull off the upset, then a $100 bet would pay $180. This is probably the most popular betting option, but also the more expensive way to bet on baseball.
Runline: The runline on an MLB game is just like a point spread in football. However, it is typically -1.5 runs on all games with a moneyline attached to it based on likelihood. So sometimes you will see a very lopsided match-up where even the -1.5 runs is -150 or higher to bet. To win this bet, the team you lay the -1.5 with needs to win by two or more runs. If you take the runs, then you need only lose by one run. (Or win, of course.)
Many sportsbooks now offer alternative runlines where you can lay more or less runs for a better/worse price. So a game with a -1.5 (-150) line might have a -2.5 (+150) line. However, in this case you would need that team to win by three.
Game Total – Over or Under: Each game will also have a total set on it where you can bet whether you think the final score will be "over" or "under" that amount.
A typical example would see a game with a total of 8.5 runs. This means you need a final score of at least 9 total runs, like a 5-4 game, to win the bet. An under would be any final score with 8 runs or less.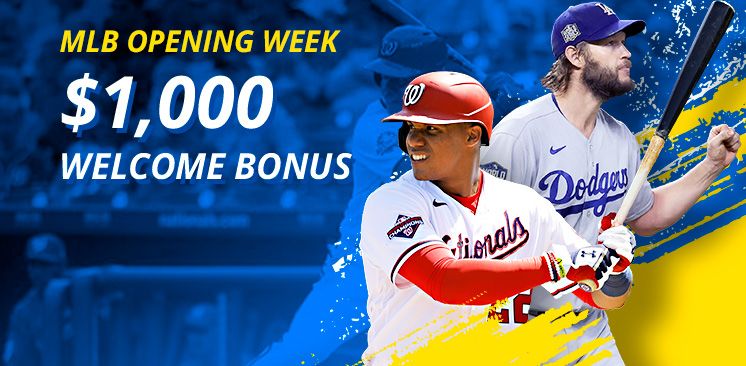 MLB First 5-Inning Prop Bets:
Baseball also offers 5-inning lines on all games. These are just like the full game lines, but only for the first five innings of the game. The reason for this is starting pitchers. While the complete game is extremely rare in today's games, most pitchers will make it through the first five innings. This makes for a "safer" betting experience to some as you can never really know which of the bullpen pitchers will be used on any given day. The 5-inning line is for the first five innings of the game and nothing more. Once the final out of the bottom of the 5th is settled, the "game" is over.
Moneyline: Depending on who is starting the game these lines can be more or less than the full game, but are most often very similar. In the case of a tie, the bet will be a "push" with your money being returned to you.
Runline: This has the same rules as the full game runline, but it will only be for 0.5 runs. You can either lay the -0.5 or take the +0.5. To win this bet, you only need your team to score one more run than their opponent for betting favorites. For betting underdogs, you can root for a win or tie.
Game Total – Over or Under: Typically this number will around half of the full game total. So for a game with a total of 10 runs, the 5-inning total might be 5.5. You then bet whether you think it will go over or under that number.
Additional MLB Match Bets:
Alternate Lines: I mentioned this a bit above, but I will expand on it here. While the typical runline for a full game bet is +/-1.5 runs, you can bet anywhere from +5.5 to -5.5 for this one.
So if a team is a +1.5 for the full game with close to even odds, you could bet that same team at +2.5 for -160, +3.5 for -230, +4.5 for -340, and +5.5 at -550. You can also lay runs with the underdog which offer huge positive odds. An underdog team at -1.5 would be +285, all the way up to +725 at -4.5.
The same goes for the favorite with better odds for the more runs you lay. -2.5 could be +120 and -5.5 could be +350. You can also take runs on the favorite, but you would pay a huge premium to do so. A favorite getting odds at +1.5 would have to pay something like -425 to bet.
These are also available for 5-inning lines.
Alternative Totals: The same as above, but with the game total. Instead of a game with a 9.5 total, you could move it anywhere from 7.5 to 11.5. You obviously pay more based on where you move it. However, you can get good value if you think it will go under 7.5 (+185) or over 11.5 (+170).
These are also available for 5-inning totals.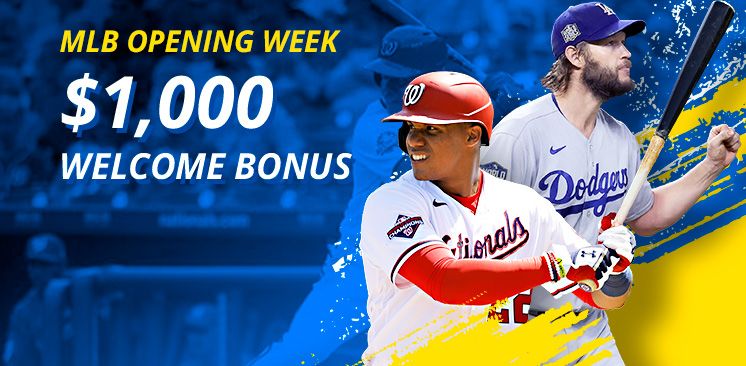 MLB Game Props:
Team to score first: Not much explanation needed here. The favorite in the game will be a slight favorite here, typically.
Team to score last: Which team will score last in the game.
Total Hits, Runs and Errors: Instead of betting on the total of the game, you can bet on this total that adds together the amount of hits, runs, and errors.
This is also available for the first inning only.
Odd/Even Total Runs: A very unscientific bet, you are simply betting whether the total numbers of runs scored in the game will be even or odd.
Winning Margin: This is an exact bet where you can bet on a specific team and then whether they win by 1 run, 2 runs, or 3 or more runs.
Extra Innings: Bet whether the game will go to extra innings or not. The odds are typically in favor of NO with YES having positive odds.
Correct Score: A very difficult bet where there are many possible scoring combinations and you need to pick the winner. Even common scores like 4-3 will be +1700 or higher.
MLB 1st-Inning Prop Bets:
In addition to 5-inning lines, you can also bet on only the first inning. These are a pretty volatile market since you are dealing with such a small window. They can be fun to bet when you just want to do something that will settle quickly. Or if you really think a starter stinks.
Moneyline: The odds here are typically close because there is a very small window in which to reach the number. A game with a huge favorite will see the odds greatly reduced for this as it is only for that first inning. A -220 favorite would be something like -170. Not a huge savings, but a pretty big difference.
Runline: This will be the same 0.5 runs, but the odds will be almost flipped from what you expect them to be. So if a team is a big underdog, the +0.5 will actually have a negative moneyline. This is because just how likely it is for the inning to finish 0-0. You can often get positive odds on the -0.5 here as well because of the likelihood of a tied inning.
Game Total – Over or Under: The total here is set at 1.5 typically and the over is often a huge underdog with positive odds.
MLB Scoring Props / MLB Player Props:
Team to Score First Wins: A bet on if you think the team that scores first will win. It does not matter which team.
Race to 3 Runs: What team scores three runs first.
Race to 5 Runs: What team scores five runs first.
Race to 7 Runs: What time scores seven runs first.
Team with highest single-inning score: This is a three-way bet so you can bet on either team or tie. This is not the final score, but only which team has the highest scoring single inning. So if a team wins 4-3, but the losing team scored all their runs in one inning and the winner spread theirs out; the losing team would be the winner.
Total Strikeouts: Each starting pitcher has a strikeout total that you can bet over or under on.
Will (player) hit a homerun?: Betting odds on different players where you can bet if they will hit a homerun or not. All of the YES bets will have positive odds.
Will (player) record a hit?: Same as above, but just for hits. This will be closer to even betting odds depending on the players.
Will (player) record a stolen base?: Same as above, but this will often feature heavy underdogs on YES bets.
Total Hits, Runs and RBIs (player): A total set for an individual player that you can bet over or under on. For instance, a star like Aaron Judge might have his at 2.5. A homerun would be an instant win.
Most Hits, Runs and RBIs: Bet on which player will have the most total hits, runs, and RBIs.
Total Bases – Head to Head: Two players are listed and you have to choose which one you think will have more total bases than the other.
MLB Team Props:
Team Total – Over or Under: A total, but it's only for one team. This is also available as a 5-inning or 1st-inning line.
MLB Game Bets Summary:
This is a list of most of the bets that are available to bet on every individual game of the MLB season. There are some sportsbooks that offer less and others that offere even more. It's all about finding the one that offers the lines you like and holding onto that one.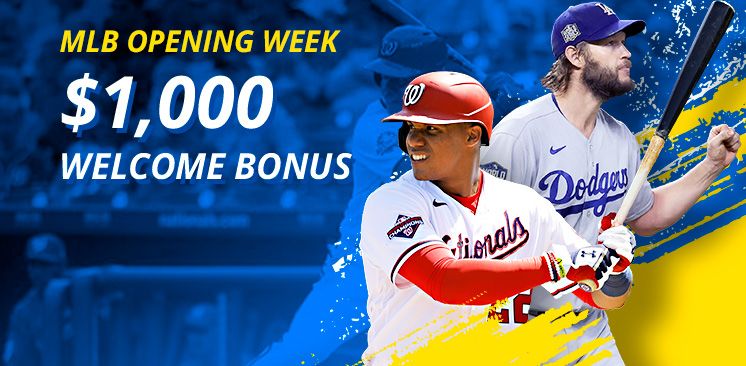 Follow @SBTSportBetting