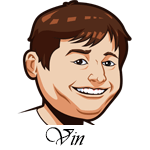 Follow @SBTSportBetting
We covered the National League MVP odds earlier, now it's time to cover the American League MVP. This award was won by Jose Altuve last year who has some stiff competition this year with the National League MVP Giancarlo Stanton moving to the AL as well as the always amazing Mike Trout.
There are a lot of options for this award this year. The Yankees have three guys I could see winning it, the Astros also have three, there are Indians and Red Sox, as well as the best player in baseball, Mike Trout. This award is wide open this year.
Let's take a look at the complete odds from 5Dimes sportsbook.
American League MVP Odds

Mike Trout
  +100
Jose Altuve
  +600
Giancarlo Stanton
  +1200
Carlos Correa
  +1200
Francisco Lindor
  +1200
Aaron Judge
  +1800
Manny Machado
  +2000
Josh Donaldson
  +2000
J.D. Martinez
  +2000
Mookie Betts
  +2500
George Springer
  +3000
Gary Sanchez
  +3000
Jose Ramirez
  +3000
Greg Bird
  +4000
Edwin Encarnacion
  +4000
Chris Sale
  +4000
Robinson Cano
  +5000
Brian Dozier
  +5000
Nelson Cruz
  +5000
Jonathan Schoop
  +5000
Miguel Sano
  +6000
Jose Abreu
  +8000
Matt Olson
  +8000
Miguel Cabrera
  +8000
Justin Upton
  +8000
Khris Davis
  +8000
Joey Gallo
  +10000
Adam Jones
  +10000
Kyle Seager
  +10000
Shohei Ohtani
  +10000
Alex Bregman
  +10000
Avisail Garcia
  +10000
Justin Smoak
  +10000
Andrew Benintendi
  +10000
Xander Bogaerts
  +10000
Rougned Odor
  +20000
Adrian Beltre
  +20000
Elvis Andrus
  +20000
Byron Buxton
  +20000
Salvador Perez
  +30000
Whit Merrifield
  +30000
Yoan Moncada
  +30000
Nicholas Castellanos
  +30000
Kevin Kiermaier
  +50000
Mike Trout at even money is probably the smart bet, but what's the point with those odds? He's the man, but he's not invincible. His team isn't guaranteed to be good this year and he did miss time with injury last season. I love Mike Trout, he is the best player in baseball, but I am skipping this bet.
The odds on Jose Altuve to repeat are nice, but I am more interested in his teammate Carlos Correa at +1200. The former #1 overall pick has been teasing us for years with a breakout and he's still only 23. I think he would've won last year's award if he would've played the whole season and not been injured. He was worth 6.3 WAR in only 109 games last year. A full season wins this award for him.
For the trio of Yankees, give me Gary Sanchez at +3000. There could be a sophomore swoon for Judge and while Stanton definitely has the power, he's never done it at this level two years in a row. I think he has 40ish homeruns and .900 OPS this year.
Another nice pick is JD Martinez at +2000 for the Red Sox. If you put his 2017 season on one team, that is a MVP caliber season. He should benefit from playing DH every day and he'll have the opportunity for some big numbers with the Red Sox. Not a bad value.
It's not a good bet, but my favorite DEEP sleeper is Byron Buxton. He's an all-world defensive player and last year during the second half he put up a .347/.546/.893 line with 13 steals and 11 homeruns. That's Mike Trout-esque. If he could somehow, some way do that for an entire season he would be a surefire MVP candidate and the Twins might be looking at another playoff berth.
The season is getting close and I can't wait to see what these guys do. We're several months away, but just talking about this stuff gets me hyped for the season.
Follow @SBTSportBetting