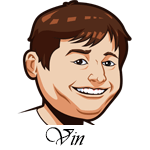 Follow @SBTSportBetting
The first leg of horse racing's Triple Crown takes place this Saturday at Churchill Downs. The fastest two minutes in sports and the most exciting two minutes in sports looks to be a great one this year. The Kentucky Derby is the biggest race in the world and there are often over 150,000 people in attendance to watch it live with millions more watching around the world. While the "Triple Crown" is the prize, it's the first leg of it that is often the most watched and most beloved by the public.
This year's race stands to be a good one with a lot of potential winners and the race itself takes place on Saturday, May 5th. There are a whopping 21 horses in this year's race.
A complete list of this year's horses and the latest odds are below:
1 Firenze Fire 50-1
2 Free Drop Billy 30-1
3 Promises Fulfilled 30-1
4 Flameaway 30-1
5 Audible 8-1
6 Good Magic 12-1
7 Justify 3-1
8 Lone Sailor 50-1
9 Hofburg 20-1
10 My Boy Jack 30-1
11 Bolt d'Oro 8-1
12 Enticed 30-1
13 Bravazo 50-1
14 Mendelssohn 5-1
15 Instilled Regard 50-1
16 Magnum Moon 6-1
17 Solomini 30-1
18 Vino Rosso 12-1
19 Noble Indy 30-1
20 Combatant 50-1
21 Blended Citizen 50-1
So, who is going to win this thing? In a 21 horse race, that can be really hard to predict which is what makes this race so much fun. That is just a lot of moving parts and anything can happen. I'll post my favorites that I'll be betting below. Happy Derby everyone.
Notable Upcoming Bets:
Kentucky Derby Betting Tips:
One of the favorites and my personal favorite is Mendelssohn at 5-1. He was trained by the legendary Aidan O'Brien who has shepherded multiple Irish Derbies, Epsom Derbies, and Breeders' Cup race winners over the years. The way he has handled Mendelssohn early has shown that he believes this is a potential derby winner. Mendelssohn won the G1 Breeders Cup Juvenile Turf at Santa Anita as a two year-old and is coming off a record setting run in the UAE Derby which is a much longer track. This horse has the pedigree and the training to win this race and is the one I will be putting in all of my plays.
I also like Bolt D'Oro at 8-1 in this race. The line on this one might grow as we get closer to post as the only win for this horse was a disqualification. Had a second place finish at the Santa Anita Derby to the favorite here (Justified 3-1) so has run with top talent before. He doesn't come from a well-known barn like some of these other horses, but is being rode by three-time Derby winning jockey Victor Espinoza which definitely gives him a leg up.
Good Magic 12-1 is a nice sleeper as well since everyone seems to be sleeping on him. The reigning 2-year old champion from trainer Chad Brown could have a great run here. Brown trained a Preakness winning horse and would love to breakthrough with a win here at the Derby. Eclipse-Award winning rider Jose Ortiz will pilot Good Magic and I just like this horse to show up and do well.
Looking for a heavy longshot? Free Drop Billy at 30-1 has eight starts against top competition and only finished out of the money once. These are the tippy-top of the top colts, but you have to like those stats. A bet to show on him would pay nicely if he managed to place.
Follow @SBTSportBetting