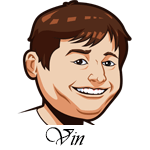 Follow @SBTSportBetting
The National League Cy Young race has been mostly dominated by two men over the past seven years: Clayton Kershaw and Max Scherzer. Kershaw has won three of those awards while Scherzer has won two (and an AL Cy Young). Unsurprisingly, these two are the favorites in 2017 to win the award.
Kershaw is the favorite at +175 and why not? This guy is the best pitcher in baseball and if he stays healthy for the full season, he's probably going to win it Of course, as he gets older and the Dodgers get more creative with the disabled list, that is less and less likely. The past two seasons have seen him held to 149 and 175 innings. If he gets over 200, he should be winning it. That just doesn't seem like as much of a lock as it once was. That said, you would not be wrong to bet on him here.
Scherzer has been amazing over the past five seasons. Three Cy Young awards, all five seasons over 200 innings, all five seasons over 240 strikeouts and a WHIP below 1.0 in four of the past five seasons. If it wasn't for Clayton Kershaw, he would be getting a lot more attention as the best pitcher of his generation. You would not be wrong to bet on him here.
Max Scherzer's teammate Stephen Strasburg is an interesting play at +1500 as it's a pure health play. If this guy gets over 200 innings, he's one of the best pitchers on the planet. Unfortunately, he's only done that once in the past six seasons. Some guys are just injury prone. That seems like Strasburg.
Noah Syndergaard only made seven starts last season, so why is he +650? That is a serious red flag. He's only entering his age-25 season and if healthy he could lead the league in strikeouts, but that's a big if. Another health play.
My favorite sleeper is probably Carlos Martinez at +1800. Entering his age-26 season this guy seems poised for a breakout. His strikeouts made a big jump last year while his WHIP dropped. The Cardinals will lean on him heavily and if that defense is improved, he could see his ERA drop a bit too. This seems like a right guy, right time type of situation.
Finally, my deep sleeper is Jake Arrieta at +5000. This guy won the award three seasons ago! While his numbers have dropped across the board, I could see the change of scenery doing him some favors. Philly isn't a great pitcher's park, but he'll be needed to lead that staff and maybe he'll come up with a great season. The mental aspect of not being playing for a contract and thinking about your future has to affect him in some way this season. Maybe he'll go nuts?
Probably not though, this is Kershaw or Scherzer's year.
Complete odds are below.
2018 National League Cy Young Award Winner Betting Odds


Clayton Kershaw
+175
Max Scherzer
+225
Noah Syndergaard
+650
Stephen Strasburg
+1500
Madison Bumgarner
+1500
Carlos Martinez
+1800
Jacob deGrom
+2000
Yu Darvish
+2000
Robbie Ray
+3000
Jon Lester
+3000
Zack Greinke
+3000
Jose Quintana
+3000
Aaron Nola
+4000
Jon Gray
+4000
Chase Anderson
+5000
Gio Gonzalez
+5000
Alex Wood
+5000
Johnny Cueto
+5000
Jake Arrieta
+5000
Kyle Hendricks
+5500
Michael Wacha
+6600
Julio Teheran
+6600
Rich Hill
+6600
Kenta Maeda
+10000
Adam Wainwright
+10000
Matt Harvey
+10000
Kenley Jansen
+10000
Follow @SBTSportBetting