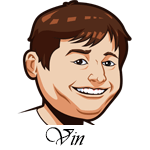 Follow @SBTSportBetting
The Dodgers are once again the favorite to win the National League pennant and why not? They have a great closer in Kenley Jansen, the best starter in baseball in Clayton Kershaw and a young offensive core lead by Corey Seager. This team is going to be in contention for a long, long time and they will be at the top of the odds every year come this time. It's just what the Dodgers do now. They spend, they develop and they win. Get used to it.
The Nationals come in next at +330 and they are an interesting case. This is Bryce Harper's last year under contract and he is expected to get a huge money deal somewhere this offseason (the Yankees rumors won't go away) so this could very well be his last year in Washington. That seems to point to them really going for it this year. They have an older offensive core (despite the presence of Trea Turner) with Daniel Murphy, Adam Eaton, Ryan Zimmerman and others getting on in age so this seems like a last stand type of year. Max Scherzer and Stephen Strasburg are elite starters and it just remains to be seen if this team can get it done in the playoffs. Still, a great bet to win the division and an easy team to see ascending.
The Cubs at +500 are a sleeping giant. They have seemingly let Jake Arrieta walk, but could replace him with Yu Darvish. That seems like the move to make and if they do make it, they should shoot up in these odds. They have the young offensive core and solid pitching staff which should benefit from not coming off a long playoff run. They were noticeably tired at times early last year which could've cost them in the playoffs. Kris Bryant is one of the best hitters in the National League and Anthony Rizzo is great at driving him in. The Cubs are always a threat.
After that, it's a bit of a crapshoot. The Cardinals +900 are the Wild Card favorite, but there are questions with that team as well. The Diamondbacks aren't getting much respect at +1150 when they were so great last season, but the loss of JD Martinez will hurt that offense. The Mets +1200 would be a great bet if healthy, but that IF is so big when it comes to the Mets.
An interesting team is the Milwaukee Brewers +1600 who are definitely going for it. They have a great young pitching staff (Jimmy Nelson is great, Josh Hader is going to be great) and just went out and made some of the biggest moves of the offseason, acquiring Christian Yelich and Lorenzo Cain. This team might be a year or two away still, but they are a threat.
MLB National League Pennant Odds
Los Angeles Dodgers
  +230
Washington Nationals
  +330
Chicago Cubs
  +500
St. Louis Cardinals
  +900
Arizona Diamondbacks
  +1150
New York Mets
  +1200
Milwaukee Brewers
  +1600
San Francisco Giants
  +1800
Colorado Rockies
  +2000
Pittsburgh Pirates
  +4000
Philadelphia Phillies
  +5000
Atlanta Braves
  +7500
San Diego Padres
  +7500
Cincinnati Reds
  +10000
Miami Marlins
  +50000
Follow @SBTSportBetting