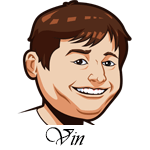 Follow @SBTSportBetting
Spring training is right around the corner and while there are still a lot of high profile free agents out there, the favorites are unlikely to change too much. Teams like the Yankees, Dodgers, Astros and Indians have their rosters pretty much set and have been favorites since the offseason began. These are deep teams with tons of talent so their place at the top makes a lot of sense.
The favorite is the New York Yankees. Adding the NL MVP in Giancarlo Stanton to the AL Rookie of the Year Aaron Judge could be good for 100 homeruns right there. Throw in the awesome bullpen, the solid rotation led by Luis Severino, a revitalized Greg Bird and a deep farm system, it's easy to see why the Yankees are so beloved. They scored a ton of runs last season and could score even more this year.
The Dodgers are next at +550. This was a near historically great team last season that went to the seventh game of the World Series. They still have the deep farm system, they still have Cody Bellinger, they still have Corey Seager and the best pitcher on the planet in Clayton Kershaw. This team is set to be in contention for a long time and they are a great bet to win this whole thing every year.
Surprisingly, it's the defending champions who come in at third. Houston at +650 is pretty good odds for a defending champion. We've seen how hard it is to repeat, but the Astros aren't resting on their laurels. They added Gerrit Cole to the rotation which gives them a really strong five-man unit and their offense should be just as great as last year. Jose Altuve is the leader, but this could be the year that George Springer and/or Carlos Carrera overtake him. They certainly have the talent to do so.
The Indians and Nationals both come in at +800. These are interesting plays for very different reasons.
The Indians are still the best team in the NL Central by a longshot and should easily have a top-2 seed in the playoffs. The rotation is awesome and the bullpen is awesome. A healthy year and this team could return to the World Series easily.
For Washington, this could be the end of an era. Bryce Harper is a free agent after this season and this feels like the end of an era for this team. A lot of their stars are getting older and this definitely feels like an "all-in" kind of season for them.
Complete odds are below.
MLB World Series
Betting Odds
New York Yankees
  +450
Los Angeles Dodgers
  +550
Houston Astros
  +650
Cleveland Indians
  +800
Washington Nationals
  +800
Chicago Cubs
  +1200
Boston Red Sox
  +1450
St. Louis Cardinals
  +2000
Arizona Diamondbacks
  +2500
Los Angeles Angels
  +2800
New York Mets
  +2800
San Francisco Giants
  +3250
Milwaukee Brewers
  +4000
Seattle Mariners
  +4000
Colorado Rockies
  +4500
Minnesota Twins
  +5000
Toronto Blue Jays
  +6000
Baltimore Orioles
  +10000
Pittsburgh Pirates
  +10000
Tampa Bay Rays
  +10000
Texas Rangers
  +10000
Philadelphia Phillies
  +12500
Kansas City Royals
  +15000
Atlanta Braves
  +20000
Chicago White Sox
  +20000
Oakland Athletics
  +20000
San Diego Padres
  +20000
Cincinnati Reds
  +30000
Detroit Tigers
  +50000
Miami Marlins
  +100000
For those interested, here are the odds on exact World Series match-ups.
2018 MLB  World Series match-up odds

Los Angeles Dodgers vs New York Yankees
  +1260
Los Angeles Dodgers vs Houston Astros
  +1295
Los Angeles Dodgers vs Cleveland Indians
  +1525
Washington Nationals vs New York Yankees
  +1785
Washington Nationals vs Houston Astros
  +1830
Chicago Cubs vs New York Yankees
  +1970
Chicago Cubs vs Houston Astros
  +2020
Washington Nationals vs Cleveland Indians
  +2150
Los Angeles Dodgers vs Boston Red Sox
  +2360
Chicago Cubs vs Cleveland Indians
  +2375
Washington Nationals vs Boston Red Sox
  +3300
Chicago Cubs vs Boston Red Sox
  +3650
St. Louis Cardinals vs New York Yankees
  +4325
St. Louis Cardinals vs Houston Astros
  +4425
Los Angeles Dodgers vs Los Angeles Angels
  +4450
Arizona Diamondbacks vs New York Yankees
  +4625
Arizona Diamondbacks vs Houston Astros
  +4750
St. Louis Cardinals vs Cleveland Indians
  +5200
New York Mets vs Houston Astros
  +5500
Arizona Diamondbacks vs Cleveland Indians
  +5550
Washington Nationals vs Los Angeles Angels
  +6200
New York Mets vs New York Yankees
  +6250
Chicago Cubs vs Los Angeles Angels
  +6850
New York Mets vs Cleveland Indians
  +7500
Los Angeles Dodgers vs Minnesota Twins
  +7700
Los Angeles Dodgers vs Seattle Mariners
  +7700
Los Angeles Dodgers vs Toronto Blue Jays
  +7700
St. Louis Cardinals vs Boston Red Sox
  +7900
Arizona Diamondbacks vs Boston Red Sox
  +8500
San Francisco Giants vs New York Yankees
  +8500
Colorado Rockies vs New York Yankees
  +9300
Milwaukee Brewers vs New York Yankees
  +9300
Colorado Rockies vs Houston Astros
  +9500
Milwaukee Brewers vs Houston Astros
  +9500
San Francisco Giants vs Houston Astros
  +10500
Washington Nationals vs Minnesota Twins
  +10800
Washington Nationals vs Seattle Mariners
  +10800
Washington Nationals vs Toronto Blue Jays
  +10800
Colorado Rockies vs Cleveland Indians
  +11100
Milwaukee Brewers vs Cleveland Indians
  +11100
New York Mets vs Boston Red Sox
  +11500
Chicago Cubs vs Minnesota Twins
  +11800
Chicago Cubs vs Seattle Mariners
  +11800
Chicago Cubs vs Toronto Blue Jays
  +11800
San Francisco Giants vs Cleveland Indians
  +12300
Los Angeles Dodgers vs Tampa Bay Rays
  +12400
St. Louis Cardinals vs Los Angeles Angels
  +14800
Arizona Diamondbacks vs Los Angeles Angels
  +15900
Colorado Rockies vs Boston Red Sox
  +17000
Milwaukee Brewers vs Boston Red Sox
  +17000
Washington Nationals vs Tampa Bay Rays
  +17200
Pittsburgh Pirates vs New York Yankees
  +17600
Pittsburgh Pirates vs Houston Astros
  +18000
San Francisco Giants vs Boston Red Sox
  +18800
Chicago Cubs vs Tampa Bay Rays
  +19000
Pittsburgh Pirates vs Cleveland Indians
  +21000
Los Angeles Dodgers vs Baltimore Orioles
  +21500
Los Angeles Dodgers vs Texas Rangers
  +21500
New York Mets vs Los Angeles Angels
  +21500
Philadelphia Phillies vs New York Yankees
  +23000
Philadelphia Phillies vs Houston Astros
  +23500
St. Louis Cardinals vs Minnesota Twins
  +25500
St. Louis Cardinals vs Seattle Mariners
  +25500
St. Louis Cardinals vs Toronto Blue Jays
  +25500
Arizona Diamondbacks vs Minnesota Twins
  +27500
Arizona Diamondbacks vs Seattle Mariners
  +27500
Arizona Diamondbacks vs Toronto Blue Jays
  +27500
Colorado Rockies vs Los Angeles Angels
  +27500
Philadelphia Phillies vs Cleveland Indians
  +27500
Los Angeles Dodgers vs Chicago White Sox
  +30000
Los Angeles Dodgers vs Kansas City Royals
  +30000
Los Angeles Dodgers vs Oakland Athletics
  +30000
Washington Nationals vs Baltimore Orioles
  +30000
Washington Nationals vs Texas Rangers
  +30000
Milwaukee Brewers vs Los Angeles Angels
  +31500
Pittsburgh Pirates vs Boston Red Sox
  +32000
Chicago Cubs vs Baltimore Orioles
  +33000
Chicago Cubs vs Texas Rangers
  +33000
Atlanta Braves vs New York Yankees
  +33500
San Diego Padres vs New York Yankees
  +33500
Atlanta Braves vs Houston Astros
  +34000
San Diego Padres vs Houston Astros
  +34000
San Francisco Giants vs Los Angeles Angels
  +35000
New York Mets vs Minnesota Twins
  +37000
New York Mets vs Seattle Mariners
  +37000
New York Mets vs Toronto Blue Jays
  +37000
Atlanta Braves vs Cleveland Indians
  +40000
San Diego Padres vs Cleveland Indians
  +40000
St. Louis Cardinals vs Tampa Bay Rays
  +41000
Philadelphia Phillies vs Boston Red Sox
  +42000
Washington Nationals vs Chicago White Sox
  +42000
Washington Nationals vs Kansas City Royals
  +42000
Washington Nationals vs Oakland Athletics
  +42000
Arizona Diamondbacks vs Tampa Bay Rays
  +44000
Chicago Cubs vs Chicago White Sox
  +46000
Chicago Cubs vs Kansas City Royals
  +46000
Chicago Cubs vs Oakland Athletics
  +46000
Colorado Rockies vs Minnesota Twins
  +55000
Colorado Rockies vs Seattle Mariners
  +55000
Colorado Rockies vs Toronto Blue Jays
  +55000
Milwaukee Brewers vs Minnesota Twins
  +55000
Milwaukee Brewers vs Seattle Mariners
  +55000
Milwaukee Brewers vs Toronto Blue Jays
  +55000
New York Mets vs Tampa Bay Rays
  +59000
Pittsburgh Pirates vs Los Angeles Angels
  +60000
Atlanta Braves vs Boston Red Sox
  +61000
Cincinnati Reds vs New York Yankees
  +61000
San Diego Padres vs Boston Red Sox
  +61000
San Francisco Giants vs Minnesota Twins
  +61000
San Francisco Giants vs Seattle Mariners
  +61000
San Francisco Giants vs Toronto Blue Jays
  +61000
Cincinnati Reds vs Houston Astros
  +63000
St. Louis Cardinals vs Baltimore Orioles
  +72000
St. Louis Cardinals vs Texas Rangers
  +72000
Cincinnati Reds vs Cleveland Indians
  +73000
Arizona Diamondbacks vs Baltimore Orioles
  +77000
Arizona Diamondbacks vs Texas Rangers
  +77000
Philadelphia Phillies vs Los Angeles Angels
  +79000
Colorado Rockies vs Tampa Bay Rays
  +89000
Milwaukee Brewers vs Tampa Bay Rays
  +89000
Los Angeles Dodgers vs Detroit Tigers
  +95000
San Francisco Giants vs Tampa Bay Rays
  +98000
Miami Marlins vs New York Yankees
  +100000
St. Louis Cardinals vs Chicago White Sox
  +100000
St. Louis Cardinals vs Kansas City Royals
  +100000
St. Louis Cardinals vs Oakland Athletics
  +100000
Miami Marlins vs Houston Astros
  +102500
New York Mets vs Baltimore Orioles
  +105000
New York Mets vs Texas Rangers
  +105000
Pittsburgh Pirates vs Minnesota Twins
  +105000
Pittsburgh Pirates vs Seattle Mariners
  +105000
Pittsburgh Pirates vs Toronto Blue Jays
  +105000
Arizona Diamondbacks vs Chicago White Sox
  +107500
Arizona Diamondbacks vs Kansas City Royals
  +107500
Arizona Diamondbacks vs Oakland Athletics
  +107500
Cincinnati Reds vs Boston Red Sox
  +112500
Atlanta Braves vs Los Angeles Angels
  +115000
San Diego Padres vs Los Angeles Angels
  +115000
Miami Marlins vs Cleveland Indians
  +120000
Washington Nationals vs Detroit Tigers
  +132500
Philadelphia Phillies vs Minnesota Twins
  +137500
Philadelphia Phillies vs Seattle Mariners
  +137500
Philadelphia Phillies vs Toronto Blue Jays
  +137500
Chicago Cubs vs Detroit Tigers
  +145000
New York Mets vs Chicago White Sox
  +145000
New York Mets vs Kansas City Royals
  +145000
New York Mets vs Oakland Athletics
  +145000
Colorado Rockies vs Baltimore Orioles
  +155000
Colorado Rockies vs Texas Rangers
  +155000
Milwaukee Brewers vs Baltimore Orioles
  +155000
Milwaukee Brewers vs Texas Rangers
  +155000
Pittsburgh Pirates vs Tampa Bay Rays
  +170000
San Francisco Giants vs Baltimore Orioles
  +170000
San Francisco Giants vs Texas Rangers
  +170000
Miami Marlins vs Boston Red Sox
  +185000
Atlanta Braves vs Minnesota Twins
  +200000
Atlanta Braves vs Seattle Mariners
  +200000
Atlanta Braves vs Toronto Blue Jays
  +200000
San Diego Padres vs Minnesota Twins
  +200000
San Diego Padres vs Seattle Mariners
  +200000
San Diego Padres vs Toronto Blue Jays
  +200000
Cincinnati Reds vs Los Angeles Angels
  +210000
Colorado Rockies vs Chicago White Sox
  +220000
Colorado Rockies vs Kansas City Royals
  +220000
Colorado Rockies vs Oakland Athletics
  +220000
Milwaukee Brewers vs Chicago White Sox
  +220000
Milwaukee Brewers vs Kansas City Royals
  +220000
Milwaukee Brewers vs Oakland Athletics
  +220000
Philadelphia Phillies vs Tampa Bay Rays
  +220000
San Francisco Giants vs Chicago White Sox
  +240000
San Francisco Giants vs Kansas City Royals
  +240000
San Francisco Giants vs Oakland Athletics
  +240000
Pittsburgh Pirates vs Baltimore Orioles
  +300000
Pittsburgh Pirates vs Texas Rangers
  +300000
St. Louis Cardinals vs Detroit Tigers
  +310000
Atlanta Braves vs Tampa Bay Rays
  +320000
San Diego Padres vs Tampa Bay Rays
  +320000
Arizona Diamondbacks vs Detroit Tigers
  +340000
Miami Marlins vs Los Angeles Angels
  +340000
Cincinnati Reds vs Minnesota Twins
  +370000
Cincinnati Reds vs Seattle Mariners
  +370000
Cincinnati Reds vs Toronto Blue Jays
  +370000
Philadelphia Phillies vs Baltimore Orioles
  +390000
Philadelphia Phillies vs Texas Rangers
  +390000
Pittsburgh Pirates vs Chicago White Sox
  +410000
Pittsburgh Pirates vs Kansas City Royals
  +410000
Pittsburgh Pirates vs Oakland Athletics
  +410000
New York Mets vs Detroit Tigers
  +460000
San Francisco Giants vs Detroit Tigers
  +500000
Philadelphia Phillies vs Chicago White Sox
  +540000
Philadelphia Phillies vs Kansas City Royals
  +540000
Philadelphia Phillies vs Oakland Athletics
  +540000
Atlanta Braves vs Baltimore Orioles
  +560000
Atlanta Braves vs Texas Rangers
  +560000
San Diego Padres vs Baltimore Orioles
  +560000
San Diego Padres vs Texas Rangers
  +560000
Cincinnati Reds vs Tampa Bay Rays
  +590000
Miami Marlins vs Minnesota Twins
  +600000
Miami Marlins vs Seattle Mariners
  +600000
Miami Marlins vs Toronto Blue Jays
  +600000
Colorado Rockies vs Detroit Tigers
  +680000
Milwaukee Brewers vs Detroit Tigers
  +680000
Atlanta Braves vs Chicago White Sox
  +790000
Atlanta Braves vs Kansas City Royals
  +790000
Atlanta Braves vs Oakland Athletics
  +790000
San Diego Padres vs Chicago White Sox
  +790000
San Diego Padres vs Kansas City Royals
  +790000
San Diego Padres vs Oakland Athletics
  +790000
Miami Marlins vs Tampa Bay Rays
  +970000
Atlanta Braves vs Detroit Tigers
  +999999
Cincinnati Reds vs Baltimore Orioles
  +999999
Cincinnati Reds vs Chicago White Sox
  +999999
Cincinnati Reds vs Detroit Tigers
  +999999
Cincinnati Reds vs Kansas City Royals
  +999999
Cincinnati Reds vs Oakland Athletics
  +999999
Cincinnati Reds vs Texas Rangers
  +999999
Miami Marlins vs Baltimore Orioles
  +999999
Miami Marlins vs Chicago White Sox
  +999999
Miami Marlins vs Detroit Tigers
  +999999
Miami Marlins vs Kansas City Royals
  +999999
Miami Marlins vs Oakland Athletics
  +999999
Miami Marlins vs Texas Rangers
  +999999
Philadelphia Phillies vs Detroit Tigers
  +999999
Pittsburgh Pirates vs Detroit Tigers
  +999999
San Diego Padres vs Detroit Tigers
  +999999
Follow @SBTSportBetting