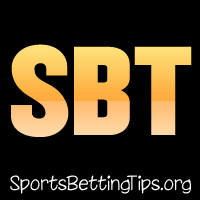 Follow @SBTSportBetting
We just had the one tip yesterday and it went to a push as the Heat were +2 and lost by exactly 2 points in a good game against the Cavs.
That keeps us at 117-114 for the season or a 50.6% win ratio.
If you know sports betting you know that means with the juice we're not turning a profit. We need at least 52.38% win ratio to break even.
However I'm very happy at where we stand at this stage in the season as three things to remember:
1 – I took last season off and had really lost interest in NBA for awhile. So to say I'm "rusty" would be an understatement.
2 – This is the first time I've collaborated with someone else. It's something new and will take time to really get swinging.
3 – Probably at least 10 of those losses are on the freaking Bucks – whether we bet against them or for them we just couldn't figure them out for most of the season.
So either way I'm happy with how things are going and hoping for a couple of big winning months to wrap up the regular season and have another winning season.
Must admit I'm pretty darn hyped for the playoffs. Living in Canada I'd get swept up in Raptor fever the last few years – WE THE NORTH – but this year I'm really intrigued for every match-up and can't wait to both watch them and analyze them.
Pistons vs Grizzlies Betting Tips:
Maybe I'm just a mark but goddamn I gotta go with the Pistons tonight.
Its Griffins first game and dude got a point to prove. Plus it's at home.
This is gonna wake the Pistons up. I am pumped to watch this game.
From a statistical standpoint – eh, might not be the best bet but screw it.
Pistons -8
And unfortunately that's the only play I like tonight. Everything else conflicts with the system which isn't 100% on any plays. It was close to picking Wizards but not cloes enough and when I look at that one I think the Raptors -3.5 is probably the better play there.
Follow @SBTSportBetting