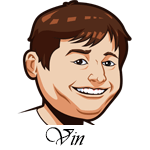 Follow @SBTSportBetting
The March Madness has begun! Games have already started and there will be basketball games pretty much nonstop between now and Sunday. This is the time to get to know these teams ahead of the tournament starting next week.
To prepare you a bit let's take a look at the NCAA Championship Futures from 5Dimes, as of March 11th.
1. Gonzaga +570
2. Virginia +685
3. North Carolina +1025
4. Kentucky +1000
5. Duke +235
6. Michigan State +1250
7. Texas Tech +1850
8. Tennessee +965
9. LSU +5400
10. Michigan +1400
Duke looks like the favorite here as Zion Williamson, Cam Reddish and the rest of that lineup is just too good to pass up. Gonzaga is a team that hasn't beaten them at full strength and this looks like one of their best ever teams. I wouldn't sleep on North Carolina either as they have played tough all season. It also feels like the Big Ten is being underrated here as the Michigan teams can do some damage as they have time and time again.
This should be a lot of fun. For now, let's get to tonight's games.
Notable Upcoming Bets:
NHL Betting Tips:
Boston Bruins at Winnipeg Jets: The Bruins are coming off a couple of tough losses to good teams, but they are still a very good team fighting for home ice in the playoffs and they look like a good win here to save the road trip. The Jets have just been a weird team with a lot of inconsistency. I just don't really trust them right now. The Bruins are just a better team and I feel they will be motivated to end their road woes here.
Anaheim Ducks at Phoenix Coyotes: The Coyotes are hanging on by a thread to their playoff spot and if they are a playoff team then I think they win here. The Blackhawks, Wild, and Avalanche are breathing down their necks for that last playoff spot and they need to win here. If this is really a playoff team then they need to win this game. At this price, that's worth a bet.
College Basketball Betting Tips:
UCLA vs. Arizona State: The Bruins are not looking good for this tournament as they've lost two of the past three games. Arizona State has won five out of the past six and I expect them to go deep into this tournament. They need it to get a berth in the NCAA tournament and I expect them to show out here.
Texas vs. Kansas: I was surprised to see this line so low. Kansas finished the season at 23-8 while Texas were just 16-15. That's a pretty big difference and the Jayhawks are seeded higher here at #3. The history of these two programs really push me towards Kansas as well and I think they advance here.
Iowa vs. Illinois: The Fighting Illini haven't really fought that hard this year. They finished the season at just 12-20 and they should be done here. Illinois beat Northwestern to get here and that win doesn't impress me much. The Hawkeyes have no business losing this game and I expect them to dominate.
Follow @SBTSportBetting