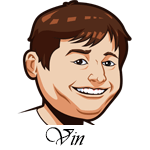 Follow @SBTSportBetting


[Get Exclusive Tips on our Patreon, Ad-Free
]
A 1-0 record last night.
We got bailed out by the sportsbook's rules last night. Took the Yankees -1.5 over the White Sox and the bullpen completely faltered. Then rain came and washed away our sorrows. The game was called after seven innings which means:
…wagers on the over/under, team totals and/or runlines don't become official until the teams complete nine innings — or the home team leads after 8.5 innings.
I've been on the wrong side of this one before so I'll gladly take it here.
Our other pick was the Red Sox -1.5 over the Orioles. This one gave us a scare as the Red Sox entered the ninth with a 6-2 lead and saw the bullpen surrender an additional two runs. Luckily, Ryan Brasier came in and shut the door to secure the win.
Pittsburgh Pirates vs. Washington Nationals Betting Tips:
Annibal Sanchez is not my favorite pitcher out there, but you can't really argue with his results. He had a 2.83 ERA/3.62 FIP last season and the addition of the cutter really helped his pitch mix. He's struggled a bit in his first two starts, but those were both against the Phillies and I like his match-up with the Pirates much better. Projections see them as a below average offense on the season and they have fulfilled that thus far.
Chris Archer is a good starter, but he's also been kind of lucky in his first two starts. A near perfect left on base percentage and a really low BABIP see his FIP projected to be about two runs higher than his current ERA. Yes, it's early but a 98% LOB% is not realistic. This is also his first road start of the season which I think could cause trouble.
Bet Nationals -115
Kansas City Royals vs. Cleveland Indians Betting Tips:
This is more a bet against the Indians offense than anything. This team can into the season with a stars and scrubs plan for the offense and lost Francisco Lindor, and now Jose Ramirez is listed as out for this game. That just leaves the scrubs against Homer Bailey. I'd normally be jumping all over him, but this is a good match-up that is worth the risk. His strikeout numbers have been good thus far and I expect him to bounce back somewhat from that horrible last outing.
I think the Royals offense could do well against Jefry Rodriguez who was called up to make this start. Last year he posted a 5.71 ERA/5.97 FIP. I don't think it will take much.
Bet Royals +120
Oakland Athletics vs. Texas Rangers Betting Tips:
Last season Marco Estrada had a 5.64 ERA/5.44 FIP with low strikeouts and a high HR/9 rate. This season he's basically doing the same with even lower strikeouts and higher HR/9. Yes, it's early but I don't think tonight is the night that he gets it right. Texas is a very hitter friendly park and I can see him running into more trouble here.
Adrian Sampson has limited major league experience and it's mostly not good. A career 4.10 ERA/6.07 FIP across three seasons with low strikeouts and homeruns. I think you can see where I'm going with this one.
Bet Rangers/Athletics Over 10.5 Runs
Follow @SBTSportBetting