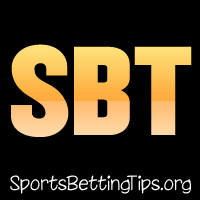 Follow @SBTSportBetting


[Get Exclusive Tips on our Patreon, Ad-Free
]
Well we didn't have the best regular season, however we were able to turn it around after the all star break. The rest of February, March and April saw three winning months so that was nice at least.
Now it's time to move onto the playoffs. We had a winning NBA playoffs last year and hoping for the same this year.
How we do it is we analyze each series initially and provide overall betting tips for that, then we provide betting tips for each individual game from Game 2 onwards.
We also provide our own opinions because with so few games, sometimes we contradict each other etc and we don't want days with no tips.
Games where we oppose each other / don't agree won't be in the stats. Right now it's just casual series predictions.
With that said, four games taking place April 13th, 2019. Let's get to it:
76ers vs Nets Series Betting Tips:
Vin: It's hard to manufacture drama for these first round Eastern Conference series, but this is the only place I could see something maybe happening. A big part of that, well the only part of that, is the injury situation with Joel Embiid. He's been having knee issues and could miss the first game of this series. Any extended injury from him really tanks this team and Philly just seems vulnerable.
That said, this Nets team is just happy to be here. This is the first time playing on this stage for a lot of the key players on Brooklyn and I can see that being an adjustment for them.
I don't want to make a play here as I'll wait and see on what happens with Embiid.
Graeme: For the life of me I can't remember when it was – last year or the year before – but there was an injury situation similar to Embiid. I remember making the mistake of backing the team in that series as it seemed to be played down and the player ended up barely playing. Can't be bothered going through and seeing who that was but I think it's best if you're going to back the 76ers, to back them WITHOUT the thought of Embiid playing. That's just a bonus.
Personally I feel with our without Embiid, this is a tough draw for the 76ers. They've been predicted to be a tough team in the playoffs and this is not a great matchup for Philly.
I do think Philly will squeak it but I don't think the Nets go down quietly. Or if Embiid is out for awhile…just reverse the team names in that last sentence.
https://www.Bovada.lvSeries goes to Game 7: +275
Raptors vs Magic Series Betting Tips:
Vin: The Magic played Toronto well this season, but this is the playoffs. There was a lot of experimenting with lineups this year in Toronto and the lack of Kawhi Leonard for a bunch of games created a dual-teams kind of thing with the Kawhi team and the Kyle Lowry/Pascal Siakam team. There might be some growing pains here, but I don't see it manifesting in this round. The Raptors are just better in every way.
Nikola Vucevic had a great season and he might be the advantage in any other series, but the Raps added Marc Gasol this year who I think instantly neutralizes that. I just see the Raptors being better in every way. The only thing holding me off the sweep bet is the Raptors weird first round playoff history. The sweep is a much better value bet, but I'll take the gentleman's sweep here.
https://www.Bovada.lvRaptors win 4-1 +175
Graeme: This is is the year the Raptors take the East!*
*If Giannis gets hit by a train.
I mean this is one strong Toronto Raptors team. There's no question they will make the next round….surely. It's been a bit of an odd season for them but they've made it and now they face the Orlando Magic who they went 2-2 with.
The Raptors bench setup should help them having someone like Siakam, Lowry or Leonard out there at all times. Pascal Siakam is a big impact player and is a good factor.
The big one for me was that recent matchup between the teams. Raps looked solid. I've got to think they win all their home court games. But there's nerves and there's complacency but at the end of the day – Raps have to take this one. They're just the far better team. I do think even if they take both home games, they slip up once on the road before wrapping it up.
https://www.Bovada.lvRaptors win 4-1 +175
Warriors vs Clippers Series Betting Tips:
Vin: This is definitely the least interesting series of the first round. The Clippers had a great season where they really shocked the world in getting here. Doc Rivers did a tremendous coaching job this team this season and if they were facing anyone else, I might think they could steal a couple of games.
Not against this team though. There is just not a lot of depth on the Clippers and it's hard to see Danilo Gallinari matching up with Kevin Durant or Shai Gilgeous-Alexaner matching up with Stephen Curry. I think that Patrick Beverley could cause problems for the Warriors offense, but they still just have a ton of weapons. I could weirdly see this being a series where DeMarcus Cousins shines. This is a sweep waiting to happen.
https://www.Bovada.lvWarriors win 4-0 +150
Graeme: This should be a walk in the park for the Golden State Warriors. Auto suggest filled most of that in after "This should be a walk". Of course this season I haven't used that sentence too much as the Warriors have had some real issues at times.
The road to their third straight championship begins with the Clippers. A completely changed Clippers from last time these two met in the playoffs.
It's amusing looking at the numbers for these teams. Warriors just have all these insane ratings etc. For Clippers their best notes are things like "lead the league with 9 wins when losing by 15pts or more". Damn give these guys the Championship right now.
End of the day Warriors walk all over them but drop a game cuz it's the Warriors and they're public mush.
https://www.Bovada.lvWarriors win 4-1 +180
Spurs vs Nuggets Series Betting Tips:
Vin: The betting odds on this series are really interesting and show that the sportsbooks don't have a lot of faith in the Nuggets.
The story on the Nuggets is simple. They've never been here before. Nikola Jokic is considered to be soft and he gets flustered when teams are physical with him. There is definitely something to that, but Jokic had some absolutely huge games this season against the Spurs and matches up with them well.
Furthermore, the Spurs are getting a lot of respect from their reputation and that of coach Greg Poppovich. That is well deserved, but this is a far different team. LaMarcus Aldridge is great, but after that I have big questions. DeMar DeRozan will be a big part of this and his playoff stats with Toronto were horrible. Why should we expect different here? Bryn Forbes, Davis Bertans, Derrick White and Jakob Poeltl have all been a big part of this team this season, but none of them really have any playoff experience to speak of.
I can see San Antonio stealing one early in Denver, winning one at home before the Nuggets lock it down.
https://www.Bovada.lvNuggets win 4-2 +400
Graeme: The Nuggets have came over a lot of adversity to get here and in the second seed. They come in stumbling and look to have lost a fair bit of focus.
Nikola Jokic didn't have the sort of stellar year he has put up in the past and injuries really hit their guards when it comes to scoring. The Spurs will come out as a very disciplined team and know how to defend without fouling which will be big. They can be a nice and patient team too and know when to take the shots. Nuggets can't get frustrated by that.
Nuggets won't be getting many free throws in this series and that'll be something they have to be aware of.
Nuggets will take this one but I think it will be a struggle.
https://www.Bovada.lvNuggets win 4-3 +325
Follow @SBTSportBetting