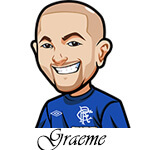 Follow @SBTSportBetting


[Get Exclusive Tips on our Patreon, Ad-Free
]
Well that was an unplanned break for the soccer tips!
I do apologize for that as I went 10 days without providing any tips!
I'd mentioned that I was going on a brief vacation for Wrestlemania but that I hoped to still be able to do the tips but I may miss a day or two – yikes. I missed a TON of days.
Long story short the trip was a lot of fun and there was lots of drinking and partying involved and man – even though I brought my Chromebook with me, I just couldn't be bothered doing any work ha.
Then when I came back I was overwhelmed to say the least. I do a lot of sports tips all over the web. So along with my usual work backlog, I had to do analysis and provide betting tips for The Masters for my golf tips site. I had to do the same for the NHL series playoffs for my NHL Tips site. And I just spent the last few hours doing my NBA Series Predictions for the series coming up this weekend.
As an example of the workload – I'm writing this at 9pm on April 12th and I started working at 6am. Breakfast, lunch and dinner were all at my desk and I've only taken a brief break for a run.
I need another vacation!
Really though I can't complain – yeah it's a lot of time to be working – but I love my work, it's fun AND I got to sit here and watch the Masters during it. And now I get to sit here and watch the NHL playoffs while I work here. And coming soon I get to do it while watching the NBA playoffs. Oh plus UFC tomorrow night! Yeah life could be worse!
So I am just trying to get into the swing of things again here and get into a routine. Unfortunately soccer tips was one of those items on my daily to do list that just fell by the wayside.
Basically I COULD have written them but I didn't have full focus and didn't want to rush them just for the sake of it ya know? I wanted to get back and rolling and feel motivated to do them – not cramming them in just to meet my own quota.
So with that said let's just pick one game for April 13th to ease our way back into it – and I promise this is the month I'll get all the stats updated!
(Just one more thing on my backlog)
Burnley vs Cardiff Betting Tips:
In the battle for relegation, Burnley are currently 8 points ahead of Cardiff with one game extra played. That's pretty damn close.
The problem is Cardiff really aren't showing anything in regard to beating relegation.
They got that 2-0 win over West Ham and a bit ago that 2-1 win away to Southampton but it's nothing solid.
Burnley meanwhile have won two on the trot and have a solid enough home record where they recently beat Spurs 2-1.
Burnley have had this one marked on the calendar as they know this is a crucial game for them. Win this one and they're not getting relegated. I mean that's not 100% but it's pretty close.
Cardiff of course are missing Bama and Paterson and really Burnley just have to not get complacent and they can take this game.
(Odds on this page are correct as of 2019/04/12 8:49:21 PM EST but are subject to change)

Follow @SBTSportBetting