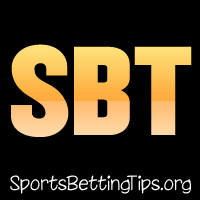 Follow @SBTSportBetting
As promised, after providing series predictions we will now provide NBA tips for each game onwards. Then when the next round begins, we will provide betting tips for each series again.
For Monday, April 15th we've got two games. The Brooklyn Nets vs the Philadelphia 76ers and the LA Clippers vs the Golden State Warriors.
The Nets were expected to give the 76ers a tough series and they did. Even with Joel Embiid playing, the Nets won 111-102. What's concerning about that series is how easy the 76ers gave up rather than fighting to the end.
Warriors walked all over the Clippers with a 121-104 victory.
Nets vs 76ers Game 2 Betting Tips:
Vin: It feels like a mortal lock that the Sixers win this game. Joel Embiid is officially out for this one, which is really scare for the long-term playoff hopes of the Sixers, but for this game I am not worried about that. Why? Three-point shooting.
In game one, the 76ers shot 3-for-25 from three point land and lost by nine points. While the Nets shot 11-for-26. We are just not going to have another situation where the Nets shoot 42% from deep and the Sixers shoot 12%. JJ Redick and Tobias Harris combined for just nine points and, again, this is not going to happen again. These players are too good to repeat that performance and the Sixers will figure some things out. I don't have a lot of faith in Brett Brown to make on-the-fly adjustments in the middle of the game, but between games he should be fine.
The lack of Embiid hurts, but it will allow Ben Simmons to play a bit more positionless basketball as well as helping the team to play smaller. I like the lineups with Jimmy Butler (who was amazing in game one and should be amazing here), Redick, Simmons, Harris, and Ben Simmons. True positionless basketball and I think they get back in the win column here with a dominating win.
https://www.Bovada.lv76ers -8
Graeme: That Nets vs 76ers game didn't surprise me at all. I honestly think it was mental things going on there – when 76ers got Embiid in they thought oh yeah this is a walk in the park. It wasn't and they just gave up and decided to do it in Game 2 instead.
I can't see the 76ers playing as bad as they did in that game. They will be motviated. I also can't see the Nets playing as well either. Just one of those things where it all happened for them but it was still close.
A statement game from Philly here. https://www.Bovada.lv76ers -8
Clippers vs Warriors Game 2 Betting Tips:
Vin: The Clippers basically have seven guys that they felt comfortable with and those guys were not ready for this moment. Danilo Gallinari, Landry Shamet, and Shai Gilgeous-Alexander all had rough shooting nights while Patrick Beverley was absolutely shook by Kevin Durant and the Warriors.
This feels like a series where the Warriors win big again here and then it goes to Los Angeles where… they also win big. I'm thinking those are going to be basically home games for this team. This is the second most lopsided series in the first round and I have to go with the Warriors.
https://www.Bovada.lvWarriors -13.5
Graeme: A 13.5 point spread is big and it's always tough looking at things like that and trying to decide how things will go.
Rather than base it on the last game, I am going to look at the Warriors opening Game 2s over the last couple years.
Last year Warriors blew the Spurs away 116-101. The year before was a 110-81 win over the Blazers. And while they didn't win the championship the year prior, they gave the Rockets a 115-106 thumping.
If we look at the trend past round 1 Warriors still win just not as big in some occasions.
I'm good with https://www.Bovada.lvWarriors -13.5 and for them to continue the trend.
Follow @SBTSportBetting