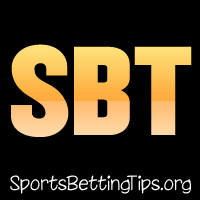 Follow @SBTSportBetting
Dragic can go to hell.
We had Under 215.5 and he put up a completely pointless layup with practically zero seconds on the clock to hit 216 last night and put that one over. To say that was frustrating would be an understatement.
Thankfully we went 2-0 in the Warriors game. Graeme backed them to cover the point spread of 9.5 and they did that with a 116-101 victory, and Vin backed them to go over 107 points and yup – they did just that.
It's Tuesday, April 17th and we've got 3 games on the board. Raptors host the Wizards, Celtics host the Bucks and the Blazers host the Pelicans.
Let's get to it:
Raptors vs Wizards Game 2 Betting Tips:
Vin: The Raptors treated game one like it was a game seven because of their ridiculous game one losing streak. That's all fine and well, but they needed a big second half to do it and the Wizards underperformed quite a bit in game one. For them to need to come back and treat this like a game seven, just to win a game one? I don't think that bodes very well for them going forward.
Toronto also had an outstanding shooting game as they shot 53% from three. We saw in the Miami-Philly game yesterday that it is hard to sustain that level of shooting.
I expect the Wizards to at least make a better game of this one late, if not win outright. Wizards +6.5 is a good play here.
Graeme: I can't remember if I said it on here when we were doing the series previews or not but I commented to Vin prior to the Raptors game – if they win, I'm blind betting Wizards Game 2.
Prior to the game I was reading all the media etc and it was amazing the pressure the Raps were putting on themselves over this whole Game 1 hoodoo. They managed to overcome the Wizards and do that but I think the adrenaline is gone and they have a lacklusture performance here.
I'm tempted to take Wiz to even win this one but I'll go with Wizards +6.5 as I think it'll be close and Raps won't have the energy to dominate.
Celtics vs Bucks Game 2 Betting Tips:
Vin: The Milwaukee Bucks blew game one in a lot of ways. Ten more fouls than the Celtics (Giannis definitely missed a few calls), missed free throws down the stretch and a losing turnover battle. I think in that loss, they discovered some things as well. They can score at will with Giannis Antetokounmpo at center in small lineups and they also learned that Jabari Parker probably shouldn't be playing that much. Sadly.
I think that in a lot of ways that the Celtics gave their best effort in game one and they don't really have a counterpunch. This is their game and this is what we are going to see from them while Milwaukee has another level. At least that's what I was betting on when I took them to win this series. Boston got some big moments from Jayson Tatum and Terry Rozier, but as the series goes on I expect them to wear down from their first playoff experience.
I like Milwaukee +2.5 to cover this and win outright tonight. Giannis had 35 in game one and another big game here should all but lock up our over 26.5 points per game bet.
Graeme: It takes more than one man to win a game in the playoffs. I said that during the series predictions and it's why I backed the Celtics. The Bucks will get a win or two I'm sure but Giannis can't do it all himself.
The Celtics handled the playoff experience well and I'll take them to continue that tonight. Celtics -2.5.
Blazers vs Palicans Game 2 Betting Tips:
Vin: New Orleans shocked the world in game one. They got some outstanding performances from Anthony Davis and Jrue Holiday, and benefitted from a rare off night for Damian Lillard who managed just 18 points on 6 for 23 shooting. Despite all that, the Pelicans only won by two. They had a terrible play at the end of regulation that didn't involve CJ McCollum or Damian Lillard taking the last shot and lost the game.
None of that is happening tonight. Damian Lillard is a big game performer and I expect something special from him tonight. I loved some of the defense that Holiday played in game one, but he is not going to be able to contain Lillard twice in a row. Dame will go off and once he starts, the home crowd will get hot and the team will feed off it. I am expecting a big win for the Blazers here tonight and a Portland -6.5 cover.
Graeme: Yes New Orleans shocked the world….well, except for THIS GUY who backed the Pelicans to win the series.
However it was a concerning game for sure. Davis tore them apart in Game 1 but surely he can't get going like that every time. The Blazers started really slow as well. Not sure what that was about but that hurt them.
I still think Pelicans take the series but this is a big one for the Blazers and I think they gotta step up here. Blazers -6.5
Follow @SBTSportBetting