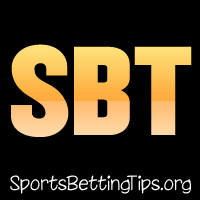 Follow @SBTSportBetting


[Get Exclusive Tips on our Patreon, Ad-Free
]
It was a breakeven night with the NBA tips last night, minus the juice.
We had the Pacers +8 and they covered as they lost to the Cavs 100-97. LeBron stepped up big right from the beginning of the game and kept it going throughout. It was a great game but it's going to require the exact same effort every game if the Cavs are to progress.
Seriously what a ridiculous performance that was by Lebron.
We lost with the Thunder vs Jazz after a dismal 4th quarter performance from the Thunder. George, Melo and Westbrook combined 0 for 14 in that quarter. Wow. Yeah you need to do better than that if you're gonna be competing in the freaking playoffs. Pathetic.
We were on different sides in the Rockets/Wolves game and Graeme won out as the Rockets covered -10 with ease, winning 102-82 in a nice and dominant victory.
It's Thursday, April 19th and we've got 3 games on the board. The Heat-76ers series tied at 1-1 goes to Miami, the Pelicans lead 2-0 and take that advantage back home as they host the Blazers, and the Spurs host the Warriors.
76ers vs Heat Game 3 Betting Tips:
Graeme: The winning streak of the 76ers is over with and I just don't know if they can bounce back. They don't have the playoff experience and I think to go far they needed to ride that momentum. I do think when Embiid comes back, that will change things but he's out tonight and the 76ers were not a great road team. I'm all over Heat +2.
Vin: I expect this one to be a bit chippy. After Goran Dragic made a meaningless layup in the final seconds of game two (that cost me an under), the Sixers were not happy. The whole game was a defensive struggle and this one should be even worse. I expect a lot more physicality and for things to get a bit rough.
That, on top of playing their first home game, favors the Heat in this one. They have the veterans that can keep their heads cool and stay on their game. Philly is a young team and everything that happens in these playoff games is a new experience. When things start to get a bit personal, it's hard to say how they react.
I think the Heat +2 win this one at home and then game four is another story.
Blazers vs Pelicans Game 3 Betting Tips:
Graeme: Two disappointing performances from the Blazers thus far and they were nothing special on the road in the regular season going 21-20. Honestly I've got to go with the Pelicans -3 here. I mean this is a massive game for the Blazers but Lillard has been a flop in the playoffs thus far. Until he actually shows people he's worth the hype, I just can't back them.
Vin: The Blazers honestly have me puzzled. I can't believe that they lost both games at home and that Damian Lillard has been shut down so completely. Jrue Holiday is a playoff hero and I don't know what to think about this series anymore. I could see this being one of those series where the road teams get all the wins, I could see the Blazers winning four straight, I could see the Pelicans sweeping. It's all on the table here.
What we have seen and do know, is that the first two games have been defensive battles and I expect more of that here tonight. My play here is the under 216. Neither game in this series has been over that total and I don't expect this one to either as the Blazers will need to play their best game to keep this series alive.
Warriors vs Spurs Game 3 Betting Tips:
Graeme: I was initially going to skip this game due to the passing of Erin Popovich. You have to expect something like that will really motivate the Spurs. And it may be something you wish to pass on however the point spread is just way too low for me, considering the last two games between the two. It just seems like a steal. Warriors -3 is the play for me.
Vin: Really sad news about Gregg Poppovich's wife and all the love in the world goes out to their family. He's one of the best things about the NBA and knowing him, you'd have to think that she was beyond amazing. Behind every great man is a better woman as they say. RIP.
That doesn't make me feel real comfortable picking this one. I always thought the Spurs would win one of their two home games and this might be the thing that sets that in motion, but I just don't feel good about having an opinion here and am going with NO PICK.
Follow @SBTSportBetting