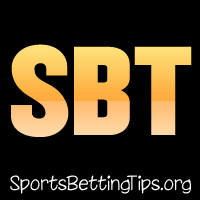 Follow @SBTSportBetting


[Get Exclusive Tips on our Patreon, Ad-Free
]
We continue to crush it in the NBA playoffs with a 2-0 night last night with our unified picks.
We had the Warriors -8 as we expected them to bounce back strong. They did so and came out hot with a 41 point first quarter. They ended up winning 132-105.
Spurs vs Nuggets was an interesting one but we trusted the San Antonio Spurs. They did the job and covered the spread with ease in a 118-108 victory.
We opposed each other on the 76ers vs Nets game and Graeme came out top in that one. Despite no Joel Embiid, the 76ers did the business and won 131-115 on the road. An excellent confidence boosting win for the 76ers and it's their series to lose now.
For Friday, April 19th we've got three games on the board.
The Raptors head to Orlando, the celtics head to Indiana, and the Blazers head to Oklahoma City.
Let's get to it:
Raptors vs Magic Betting Tips:
Graeme: Raptors got their Game 1 hoodoo out of the way, and came into Game 2 to prove a point. They did so and that point is that they are a much better team than the Orlando Magic.
I see that continuing tonight. It's possible Raptors might drop one at some point but I'm very confident they're taking this series, and confident that we see a more dominant game from the Raptors. They handled Nikola Vucevic so well in Game 2 and will be able to handle him again tonight.
Raptors -4
Vin: I was very surprised to see this line come in at this number. The Raptors really showed who they were in game two of this series and I don't expect them to let up here. I was thinking that we'd have a line of -8 to -10, but -4? I'm all over that. The Magic have no answer for Kawhi Leonard in this series and their big men have done a fantastic job of shutting down Nikola Vucevic. The Magic need a magical shooting night to keep on in this series, and I just don't see the Raps defense allowing that here.
Bet Raptors -4
Celtics vs Pacers Betting Tips:
Graeme: Things aren't looking good for the Pacers as the Celtics defense were able to stifle them in the first two games. The question is can they continue that on the road?
Celtics buiilt a big lead in that game then held onto it. That's what Pacers need to do is not let the Cetics get that lead. If you see momentum switching to them then call a timeout. Take a second to regroup.
Pacers are a much better home team though and will be up for this one. If there's one game they win, it's this one. Pacers -3
Vin: This series has seen some of the worst offensive performances in all of the playoffs. These two teams have being playing at a sub-Knicks level on offense in this series and I just don't see it getting any better. It feels like the Celtics are happy to muck it up and make this a low-scoring affair because they know in the end that they have Kyrie Irving and the Pacers don't. The boring ball should continue here, and this time I'm not afraid to go under.
Bet Celtics/Pacers Under 203.5
Blazers vs Thunder Betting Tips:
Graeme: The Oklahoma City Thunder are down 2-0 and I'm having my doubts about them I have to say.
Russell Westbrook just isn't stepping up like he should be.
They're a solid home team however while the Blazers are more of a beast at home.
In saying that, I'm not sure the Thunder have what it takes tonight. You need a strong mental game and I don't know if they have that. But I can't bet against them as we see these home/road splits so much in the NBA. No Bet. I will be rooting for the Thunder though.
Vin: This is it. Do or die time for the Thunder. Portland has absolutely dominated this one early with Damian Lillard being the best player in the series and outplaying Russell Westbrook on both ends of the floor. I don't think anyone expected that, but we always underrated the Blazers and Lillard. They are actually great and deserve our respect.
There are adjustments that the Thunder can and should make here. They should exploit Enes Kanter's defense more. They should get more out of their role players at home. At the end of the day though, I just don't see this team doing well unless Paul George is healthy and dominating. I don't believe he is.
This line is way too high for what we've seen in this series so far. Give me the points.
Blazers +8
Follow @SBTSportBetting