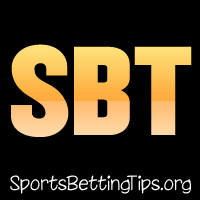 Follow @SBTSportBetting


[Get Exclusive Tips on our Patreon, Ad-Free
]
Some excellent NBA action last night including the surprise return of Joel Embiid.
When we did the tips yesterday there was no rumours at all about Embiid returning yet there he was mask and all, and he led the 76ers to an exquisit 128-108 victory over the Heat. What a turn of events and it's going to be hard for the Heat to claw their way back into it.
The Pelicans had a nice and dominant victory as Graeme expected. They lead 3-0 and the Blazers are pretty much done at this point.
Graeme also called the Warriors going to town on the Spurs. Regardless of the personal situation this is the playoffs. The Golden State Warriors will most likely sweep this series now and to be honest they deserve it. Even the Rockets have to be worried with the way the Warriors are playing.
Let's get to tonights action:
Pacers vs Cavaliers Game 3 Betting Tips:
Graeme: So this series has basically been reduced to "how good is LeBron James going to perform tonight?". Simple as that. Pacers can't stop the guy, so it's a case of can they score enough of their own to win the game or at least cover the spread?
It's interesting because in a situation like this, the Pacers will focus that much more on LeBron. Usually when that happens the rest of the team would step up and take those opportunities. But no-one on the Cavs are stepping up. If they do it tonight then so be it, but this Pacers team is going to be riding the home crowd all night long and that's enough for me. Pacers +1.
Vin: The Pacers were an underdog in the minds of fans against the Cavaliers. Yeah, the Cavs have had all kinds of problems this season, but they still have LeBron James and he showed in game two what exactly that means. He can beat you by himself if he wants to.
Here's the thing though, maybe he can't. The Pacers were one missed open three from tying game two and outside of that first quarter, they outplayed the Cavs. Meaning they've outplayed the Cavs for seven of eight possible quarters.
And I'm supposed to believe the Cavs can beat them on the road? When the home crowd will be thumping and the Pacers confidence is through the roof? Yeah, right. Give me those Pacers +1.
Wizards vs Raptors Game 3 Betting Tips:
Vin: Today I am going to try out a pretty solid betting theory on the Washington Wizards. The Wizards are doing 0-2 and are playing their first game in front of their home crowd. If there ever was a game that they would come out hot and play well, it's this one.
I'm not saying they'll win, but they are definitely going to come out of the gates feeling pumped up as they are in front of the home crowd and in desperation mode. That's why you have to like the Wizards -1.5 First Half. They might not do well enough to win this game, but they are definitely going to play strong to start it and that should lock us in a win on this one.
Graeme: The Raptors are in a strong spot. I don't think anyone fully believed they'd win both their games at home despite their amazing home record yet here they are up 2-0 while the Wizards struggle to get the best out of their players.
The Wizards weren't great during the regular season and to be honest I'd expect enough Toronto fans to travel there to negate the home advantage.
Win or lose Raps will keep it close. I think they'll win bt I'll go with Raptors +2.
Bucks vs Celtics Game 3 Betting Tips:
Vin: The same theory applies for the Milwaukee Bucks here. I really want to do NO PICK for this one as the Bucks have been driving me nuts all season long, but the Bucks always have an awesome home playoff crowd and they've had some time to make some adjustments and figure some things out. Their coach may be a zombie though so that might not necessarily be true.
I have to assume that it is though and I am taking the Bucks -4 First Half in this one. This team is in desperation mode and I still want to believe they'll make a series out of it. If Eric Bledsoe can wake from his slumber and Giannis Antetokounmpo can figure out how to take over a bit more, I like them to show up in this first home game.
Graeme: I've said it often during the playoffs – I'll bet the team over the individual until proven otherwise. I gotta do the same today as I take the Celtics +6.
Giannis can't do it all on his own. The dude is playing an A++++ game and it doesn't seem to matter. Celtics are a beast on the road and the Bucks gotta be feeling the pressure. Celtics all the way.
Follow @SBTSportBetting