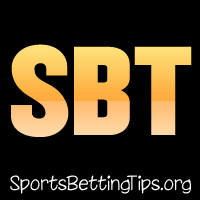 Follow @SBTSportBetting
It was a decent night of NBA action last night although two blowouts are never that fun to watch.
The Pacers/Cavs had a very tight game and LeBron did what he could but it wasn'te nough. The Pacers ran out 92-90 winners. That was the only tip we both agreed on so it was nice to have a unanimous 1-0 night.
Washington came out fighting and fired up ready to rattle the Raps and it worked. They led at the end of the first as Vin predicted and kept the momentum going throughout the 2nd half.
Vins first half run continued as well as he called Bucks -4. The Bucks got a huge 116-92 win as other players actually stepped up for a change. Khris Middleton had a huge game and that was very nice to see.
It's April 21st, 2018 and we've got 4 games with the 76ers/Heat game kicking off at 2:30pm EST.
Let's get to it:
76ers vs Heat Game 4 Betting Tips:
Graeme: The return of Joel Embiid was a surprise and it helped the 76ers gain the momentum. I must admit after losign to the Heat I thought they might be done for – wasn't sure they could pick themselves up. They showed during the regular season they can be a real streaky team and I'm good to back them to keep the run going. I'm taking 76ers -3 as they're a team I'm happy to back hot.
Vin: The surprise return of Joel Embiid really helped boost the Sixers as they grabbed game three on the road. The fourth quarter was some truly amazing basketball as Phillly held them to just 14 points. Before that run to end the game, even with Embiid, the Heat dominated the game. I love the way they played in that first part of the game and I really expect them to come back and win this game. They aren't going to lose twice at home in the first four games.
The line is Heat +4 and that feels good. This is do or die time for the Heat and I like them to grab the win today.
Pelicans vs Blazers Game 4 Betting Tips:
Graeme: After a tight first game, the Pelicans are running away with this series. The Blazers are just not putting the effort in and Damian Lillard has been extremely disappointing. Honestly I haven't seen any effort from the Blazers – they just don't look like they've got it. If their stars stand up tonight so be it. Honestly this one is a no bet for me. The Blazers need to dig deep and these closeout games are very difficult.
Vin: This is the Blazers last stand today. They have been completely dominated by the Pelicans in this series and they could see themselves swept right out of the playoffs today. It's kind of crazy to think, but this team lives and dies by those two guards and the Pelicans have done a great job of shutting them down.
Terry Stotts is a really smart coach and I just have to think that he'll come up with something for this game. All the cards are on the table with this one and I am expecting something from this team today. The line on this one is big and I just can't ignore it. The Blazers +7 have to put up a fight here or we could see some major changes this offseason.
Timberwolves vs Rockets Game 3 Betting Tips:
Vin:
We went 2-0 taking teams down 0-2 in the first half yesterday so let's return to that here with the Wolves +1.5 First Half. This is the first Wolves playoff game since the Kevin Garnett era and you have to think that emotions will be running high. We have to see a good game from Karl Anthony-Towns and Jimmy Butler here and hopefully the home cooking will do that for them.
The Wolves have started strong in each of these games before the Rockets turned it on. I expect more of that here. Wolves in the first half, Rockets for the whole game.
Graeme: Rockets look warmed up and good to go now and I like the road show to go strong for them and see some dominant victories from here on out. I think they just smash the Timberwolves here who will cave to the pressure. Rockets -5.5
Jazz vs Thunder Game 3 Betting Tips:
Graeme: The Thunder won Game 1 116-108 but lost Game 2 95-102. That was due to a piss poor 4th quarter effort from them.
I don't see that happening again.
Things like that you can't predict but it's rare. Thunder weren't the best road team last year going 21-20 but it's the playoffs and I like them to step up tonight. Thunder +4.5 is my play.
Vin: The Thunder lost game two after Russell Westbrook, Paul George and Carmelo Anthony combined for 0-for-14 in the fourth quarter. Big kudos to the Jazz for that, but I have a hard time seeing that happen again. I could really see the Thunder ended up winning this one. However, it is the first game in Utah and the crowd should be rocking.
I am going to return to the first half well here and take the Jazz -2 First Half. I see the crowd rocking, a few turnovers and big plays from Rudy Gobert and Donovan Mitchell getting things rocking in Salt Lake City as they head into the half with a lead.
Bet first halves at the below books:
Follow @SBTSportBetting