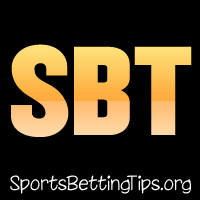 Follow @SBTSportBetting
It was a winning night with our lone unanimous pick as the Rockets covered the -5.5 point spread by ease as they defeated the Minnesota Timberwolves on the road. You have to expect them to go home and wrap it up now.
The Oklahoma City Thunder let us down with Graeme taking them +5 and Vin taking them over 102 points. George and Westbrook put up the points but the Thunder just don't seem to have an answer for this Utah Jazz offense.
It's hard to see the Thunder coming back from this one.
We move onto Tuesday, April 24th and two series can be wrapped up tonight. Philly and Golden State both lead 3-1 and are at home while the Celtics host the Bucks in a really intriguing game. Will the Celtics step up or are the Bucks going to carry momentum.
Let's get to it:
Bucks vs Celtics Game 5 Betting Tips:
Vin: The last two games are the Milwaukee Bucks that I thought we would be getting when I picked them to win this series in six games. They are still flawed in a lot of ways, but Giannis Antetokounmpo and Khris Middleton are for real and they are hard to stop. Everything they get from Jabari Parker is just a bonus at this point and the play of Thon Maker makes this a completely different team.
Boston should come out better than they did in game three and I am expecting a big first half from them. The Cetlics -2 First Half is a nice play, but I think the Bucks have a really good chance of winning this one. They know if they want to win the series that this is the game they need to win. Give the me the Celtics at the half and the Bucks +4 for the game.
Graeme: It's nice to see the Bucks turn this into a series, however I just think back to the regular season when people would start to watch the Bucks turn it up then be severely disappointed. We should know – we lost money on them too many times during the regular season.
The Boston Celtics will be confident now they're back at home and they should be able to control the game. I mean just look at how the Bucks blew a 20 point freaking lead in Game 4. That's NOT a playoff team.
I'm all over Celtics -3.5 today.
76ers vs Heat Game 5 Betting Tips:
Vin: Sometimes I think I pick things because I want it to be a good series. In retrospect, once Joel Embiid came back this series changed and I should've went with the Sixers the rest of the way. They have a chance to close out the series at home tonight and I think they'll score a lot of points to do so. I don't love the -10, but I definitely see the Sixers over 112.5 hitting tonight. The home crowd will be rocking and this team will cruise into the second round.
Graeme: The return of Joel Embiid has revitalized the 76ers and they look electric out there. Their team chemistry is off the charts and their momentum is strong.
The Miami Heat just look done. They had a great effort in Game 4 to their credit but I think Philly are just too good. I'm going with the team total of 76ers Over 112.5. I just don't see the Heat being able to contain them or outscore them and they'll want to finish strong at home.
Warriors vs Spurs Game 5 Betting Tips:
Vin: I took the Warriors to win the series 4-1 at +200 and that should come in tonight. It's pretty much all gravy for me in this series tonight.
The Warriors know they messed up though. They really should've closed things out in game four and now need to play an extra game than their round two opponents, the Pelicans. I think they regret that and won't be taking any chances tonight. This one should be a blowout and the Warriors -11.5 will roll.
Graeme: Let's go Warriors! I have a good sized bet on them to win 4-1 at 2.80 odds so let's hope they do the business tonight.
In regard to the game itself – it's a very tricky one. Spurs are 11.5 point dogs but you just have to look at the way the Warriors manhandled them. Do the Spurs have what it takes?
I just can't see it. I'm not sure if the Spurs show up or not so I'll go with Warriors over 107.5 points.
Follow @SBTSportBetting