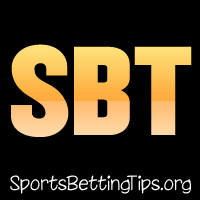 Follow @SBTSportBetting
A rather controversial ending to the Bucks-Celtics game last night as the Celtics got away with a blatant shot clock violation.
Ref decisions do go either way of course and it's hard to claim that there's a bias at this stage – but boy do they ever ruin a game. Instead of talking about what an intense and exciting game(and even series) this was, we're left angered at a bad ref call.
And of course it can't be reviewed because it didn't go in which is just plain stupid. In the final 2 minutes pretty much anything even remotely controversial should be allowed to be reviewed as it can – and did – cost a team a game.
The Bucks have had calls going their way as well so overall it's just really frustrating watching games ruined by bad officiating.
Betting wise, Vin nailed his Celtics first half back on that one and lost his Bucks +4, while Graeme got the Celtics -3.5 correct.
We were wrong in our 76ers call as the Heat didn't even make it a game so Philly took it easy. We had over 112.5 but they only put up 104. Graeme was correct on the series prediction for that one, as he had 76ers -2.5.
Our big series prediction of the Warriors to win 4-1 came in as they move onto the next round. That one felt nice.
Let's get to tonights action. 4 games tonight then 1 tomorrow ugh. Space em out FFS.
Cavaliers vs Pacers Game 5 Betting Tips:
Vin: Indiana wins one, Cleveland wins one. Indiana wins one, Cleveland wins one. Indiana wins another? I don't feel fully comfortable in taking that play here. This is game five and players are starting to feel the grind. The Cavs have been here before and done this, but that doesn't mean they are any better at dealing with it. I'd love to say they will rise to the occassion, but we haven't seen that from them all season including the playoffs. Why should they now?
LeBron James can do some special things and he could do them today, but I just don't think that the Cavs are a good enough team to be this big of a favorite. I heard Zach Lowe say on his podcast that if they played five periods in these games that the Pacers might've swept. I agree with that and think they at least finish this one close.
Not sure they'll win outright, but almost positive the Pacers +7 will cover.
Graeme: LeBron obviously steps up for the Cavs however the Pacers have shown it's not quite enough. Both Cavs wins have been very close – by 4 points and 3 points. The Pacers know how to handle LeBron and their offense keeps up with them.
I'm really surprised at this point spread and am taking Pacers +7 today as I feel they either grab a big road win or at least keep it close enough.
Wizards vs Raptors Game 5 Betting Tips:
Vin: The Raptors need to make some adjustments. Whatever happened in these last two games is over and they are home now where the crowd is on their side. This team always seems to give us a ton of drama in the first round of the playoffs and we shouldn't be surprised they are doing it again here.
That said, they always figure it out. At least in the first round. I expect them to make some adjustments and put some different looks at the Wizards. They were known all season for their deep bench and they have a lot of different looks they can throw at Washington. I think they'll find one that works and dominate this one early. Wizards -4 First Half is my play here. I think they'll dominate early and play it tight down the stretch. Afterall, it wouldn't be the Raptors if there wasn't drama.
Graeme: Living in Canada I can't help but root for the Raptors at times and they're really starting to concern me. They don't seem to be making the necessary adjustments to handle the Wizards.
However I've liked the Raptors performances generally early on and I think being at home they'll go fast and hard to kick start this game. Wizards have watched the Raptors peter out before and will probably be confident they can make it back in the 2nd half. Raptors -4 First Half is my play.
Jazz vs Thunder Game 5 Betting Tips:
Vin: With all due respect to the Thunder, it's over for them. I picked them to win this series behind some strong play from Paul George and while that Paul George bet should come in, the Thunder are definitely not winning this series. The Jazz are just killing them on defense and the Thunder defense is somehow getting worse as this thing goes on. Don't even think about taking the Thunder here. They are done and the Jazz +3.5 are going to finish this thing.
Graeme: I'm an Oklahoma City Thunder fan and this has been such a disappointing series from them. They started so good too but they've just dropped off. Ever since that 4th quarter in Game 2 they've just struggled to keep things going and the Jazz have had Donovan Mitchell, Ricky Rubio and Rudy Golbert all step up.
I mean come on the team was built around getting deep in the playoffs and yet here we are with them almost out. I've got to believe they step up tonight. Thunder -3.5 as I expect them to play the game of their lives.
Timberwolves vs Rockets Game 5 Betting Tips:
Vin: The Rockets remembered who they were in game four and now get the chance to finish things off at home. I can't see them having much of a problem doing that tonight. The Wolves are out of options and don't really have another move on the chess board to make. The Rockets are just better and they are ready for the second round. They won't hesitate tonight and I think they win big. I hate laying this many points in a playoff game, but the Rockets -12 are a team I can believe in.
Graeme: Yup time to wrap it up. I called it in Game 4 and I'll go with it again tonight. Rockets -12.
Follow @SBTSportBetting