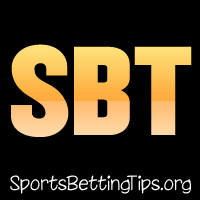 Follow @SBTSportBetting
Some great NBA Action last night and an excellent night of betting action as we both went 3-1 with our betting tips.
LeBron James got a last second ridiculous buzzer beater for the Cavs to win 98-95 in that one. We had the Pacers +7 and they covered that one with ease. The Cavs leads 3-2 and it makes for a very nerve wracking game 6 for the Pacers.
The Raptors beat the Wizards 108-98 however we were more concerned with the first half. Vin had Wizards +4 and Graeme had Raptors -4 and Vin was right on that one as the Wizards went in just 1 down at the half.
In the Timberwolves/Rockets game we both expected the Rockets to blast them away and they did so. The 12 point spread wasn't close and we got a winner on that one as Houston won 122-104.
The other one we opposed was Jazz-Thunder. This time Graeme was correct in that the Thunder would have a massive effort and they did so in the second half winning 107-99. Utah lead 3-2 but the Thunder must be going into the next game with all the momentum now.
We move from 4 games to 1 and bow our heads in respect at the NBA schedulers.
Let's get to it:
Celtics vs Bucks Game 6 Betting Tips:
Vin: I've been thinking a lot about this game and this series over the past couple of days. The idea that the team with the best player in the series should win the series is a tried and true one. Giannis Antetokounmpo is without a doubt the best player in this series and because of that, I always thought they would end up winning this thing.
That idea isn't always true. What if one team is so much better coached than the other? What if one team is so much better at defense and rebounding? What if one team is much more poised? Because that's what the Celtics have been in this series. They are better at playing basketball. The Bucks have the big time talent in Giannis, Jabari Parker (after game two) and Khris Middleton, but they don't execute. Eric Bledsoe is being outplayed by Terry Rozier and every time he tries to make up for it, he makes things worse.
I live in Milwaukee and I know what kind of truly special talent Giannis is, but the guy has never had a real coach. Jason Kidd wasn't good and Joe Prunty was his top assistant. They need a makeover on offense and defense. This team needs a coach who can teach this team how to play winning, playoff basketball. They don't know how to do that right now.
The team that lost game five is the same team they have been all season. Get blown out early, wait too long to make the proper adjustments and make a comeback that falls short. It's who they are and who they are isn't that impressive. I see Brad Stevens cracking the code of the Bucks, I see Joe Prunty trying the same old stuff and hoping for better results.
It hurts me to say, but the Celtics +5 are going to close things out tonight. Milwaukee might put up a fight and the home crowd will be rocking, but the Celtics have absorbed all their best blows thus far and the team isn't getting better. Giannis wasn't shooting in game five and if you take away a few great minutes from Shabazz Muhammad, that game might not have even been close. This one might not be either.
Graeme: The one thing Vin said to me that really stuck out is about the coaching – but for me it's not about how to best utilize Giannis, but instead how to actually win these sort of games.
This is a crucial game and the Celtics have the experience at the helm. On top of that they're building off the return of Marcus Smart – don't underrestimate that. He was a solid factor in the last game and that's going to worry the Bucks.
I said yesterday the Thunder had to play the game of their lives. The Bucks have to tonight but I don't see it. Celtics +5 for me as well.
Follow @SBTSportBetting