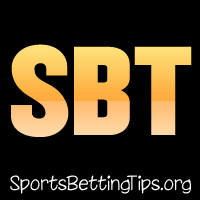 Follow @SBTSportBetting
The lone game in the NBA last night saw a solid 11 point win for the Milwaukee Bucks, as they won 97-86.
That was a rare unanimous loss for us as we had went with the Celtics +5. Honestly it's one where in retrospect you look back with regret – we ignored the Bucks two previous home performances and just how good they had did in Game 3 & 4. They fully deserved to win both of those and they fully deserved to win last night.
That series will now go to 7 games and takes place Saturday night.
Will any of the series taking place today go to 7 games? The Raptors, Cavs and Jazz all lead 3-2 with the Jazz the only team at home. Have to think at least one will.
Let's get to it:
Raptors vs Wizards Game 6 Betting Tips:
Graeme: Sometimes it's not worth analyzing the advanced stats in a game or looking at player to player matchups or anything like that; it's about just looking for basic consistencies within the series itself. One of those? The Raptors just can't win in Washington. They've showed nothing to suggest they can, and if they pull it off tonight full credit to them but watch Game 3 & 4 isolated from the others and ask yourself if you'd ever take Raps +2 based on those. I wouldn't. Wizards -1.5 for me.
Vin: The Raptors play these games with us every season. They struggle and make you think they are going to lose their series, then they figure it out and get it done. I picked them to win this series in six games and despite everything that has happened, here they are with a chance to do it.
The Wizards have won both games at home in this series, but those games featured monster games from both John Wall and Bradley Beal. That's what this team needs to do to win. The Raptors don't need to do that. They have a lot of different looks they can throw and they aren't as reliant on Kyle Lowry and DeMar DeRozan as the Wizards are on their big two.
Toronto was the #1 seed for a reason and I think they are going to figure it all out tonight. All you need to do is win one and they know that. A road win would be huge for this team and I think they want to grab it tonight, Raptors +1.5.
Cavaliers vs Pacers Game 6 Betting Tips:
Graeme: I had mentioned consistencies in the Raps/Wizards write-up. It's funny as that was blown out of the water in the Game 5 matchup between these two. The Cavs had struggled for the 3rd quarters and came out slow in the 2nd half so then they came out and steamrolled the Pacers in Game 5 there.
This has been an incredible matchup of games with both teams playing excellent nad only the one blow out. However I think the Cavs have momentum on their side now. They've picked up two huge wins and will be confident they can win in Indianapolis. I've got to go with Cavs +1 here and for LeBron to wrap the series up.
Vin: The deal with Indiana is very interesting. Give them five more minutes in each of these games and they might have already won this thing. They have finished strong in every game of this series and tonight they face elimination at home. I felt pretty stupid for going against Milwaukee last night at home and I won't make that same mistake here. The Pacers -2 should play a very similar game.
They have answers for the Cavs on defense and they can exploit them on offense. The only difference between the two teams is Lebron James and you have to wonder how much gas is left in that tank. No George Hill is bigger than you'd expect and I think the Pacers win this one.
Thunder vs Jazz Game 6 Betting Tips:
Graeme: Well I won with the Thunder last time knowing they needed one big effort and that I trusted them. Can they do it tonight in Utah?
Honestly despite the result, the method of the result was brutal. The Thunder should not have been down by 25 points at this stage of the season and that was ridiculous.
I think Jazz wrap it up tonight and I think the Thunder collapse. They just didn't show me anything last game that suggest they deserve to progress.
Jazz -6.5.
Vin: Game 5 of the Thunder-Jazz looked to be a blowout. Then Rudy Gobert got into a bit of foul trouble (*eyebrow raise*) and the Thunder went on a historic run to win the game. Russell Westbrook and Paul George combined for 79 points and 23 rebounds in this one as the Thunder forced the game six.
The key thing of that last paragraph isn't the big points, it's the fouls on Gobert. If he is still in the game, that doesn't happen. He can singlehandedly change everything that the Thunder want to do and stop it. They want to drive the lines and kick the ball out, but when there is a monster down low that doesn't work. When he's gone, they can run wild. When he's in, it's Russ time. So what happens tonight?
We know that guys don't get called the same way at home as they do on the road. It's just natural. The Thunder will try to get Gobert in foul trouble, but he is a smart player who should be able to avoid it. As long as he's in this game, the Jazz are moving on to the second round. I think he keeps his sheet clean and the Jazz -6.5 close this series.
Follow @SBTSportBetting