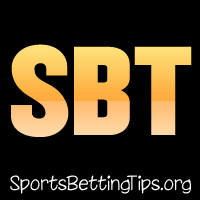 Follow @SBTSportBetting
Well the Lakers fought hard last night as expected – alas it just wasn't enough.
Thunder fought hard too and the better team won and covered the point spread. Lakers just didn't cover by three points so it was a close on that could have went either way.
Despite the loss I was happy to see the Lakers continuing to battle. Frustratingly if Russell Westbrook had just left the court when the coach wanted him to, the Lakers might have squeaked it. But oh well it is what it is.
Grizzlies vs Blazers Betting Tips:
This is the part of the season where you have to look for motivational reasons for a team, whether they want to win or lose, and then see how that will factor into the game.
It's never 1+1=2. Just because one team will benefit from losing doesn't mean they will.
Grizzlies are a team that should be playing hard I'd expect. They need to lose their pick this year otherwise it's unprotected the last year, and they want to suck next year.
So that type of thing gives them motivation.
They're struggling injury wise but they're still giving a lot of effort to their games. The one major concern is when they get beat they are usually blown out.
Blazers however are conceding a good amount of points in their win. While they're battling for home court and showing some solid depth, I think the Grizzlies keep this one close.
https://www.Bovada.lvGrizzlies +10
Follow @SBTSportBetting