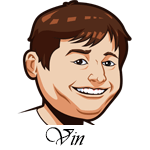 Follow @SBTSportBetting
A 1-1 record last night.
We had some drama to get the win last night. The Red Sox and Athletics were 3-3 in the ninth inning when the Athletics brought in Fernando Rodney. We got the full Rodney experience here and Mookie Betts hit a two-run double with two strikes and two outs to grab the lead. The Red Sox added one run and ended up winning 6-3.
The Astros offense just didn't show up again yesterday. Mike Minor looked good with seven innings and seven strikeouts, but I think the Astros left a lot on the table here.
Back with two picks for today and one early one. Let's get into it.
New York Yankees vs. Baltimore Orioles Betting Tips:
This is an early one. 3:05 Eastern.
They burned me earlier this week, but I am going back to the well on the Yankees runline. The main reason: James Paxton against the Baltimore Orioles offense. I am expecting a big season out of Big Maple with a ton of strikeouts and this start could be huge for him. He already has one start under his belt against this team, but that was his first start as a Yankee and first start in a new park, there had to be some jitters heading in. This is the rare time I like a pitcher facing a team twice in a week.
The Orioles send Alex Cobb and he's a pitcher I enjoy picking on. He had a 4.90 ERA/4.80 FIP last season with low strikeouts and 1.42 HR/9. The Yankees offense is a big depleted right now, but I have to believe he'll struggle with Gary Sanchez and Aaron Judge in the lineup.
Bet Yankees -1.5 (-129)
Cincinnati Reds vs. Pittsburgh Pirates Betting Tips:
The Reds are yet to hit an over this season, but with this offense I am expecting them to break that here. This is a situation similar to the Diamondbacks and Padres earlier this week where the total is being set based on some recent history and not on what I think the future holds. 7.5 is nothing in this league and I expect this one to beat that handily.
Tyler Mahle goes for the Reds and he had a 4.98 ERA/5.25 FIP last season with 1.77 HR/9. He also had a huge issue with walks with over 4 per nine. I am expecting him to struggle and make an early exit here.
Jordan Lyles was slightly more impressive, but he's still not a great one. He had a 4.11 ERA/4.09 FIP.
I just don't see a way this game doesn't go over with these two starters. The Reds offense has too many quality hitters to continue down this road and like I said at the beginning, this line is set too low based on the offensive environment that is currently going on in this league.
Bet Reds/Pirates Over 7.5 Runs
Follow @SBTSportBetting