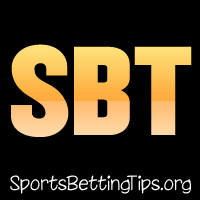 Follow @SBTSportBetting
Holy frustrating night, Batman!
Denver Nuggets -5 at home, win by 4.
Cleveland Cavaliers -5.5 at home, win by 4.
Warriors -2 at the Pacers, don't show up.
Seriously, how does a team with Kevin Durant, Draymond Green and Klay Thompson lose by 20 to the Pacers. I mean, good job Pacers and all that, but this is the potential repeat World Champions getting bodied by a 5th seed in the Eastern Conference. Sometimes I don't understand this game.
Those other two games hurt though. Any 0-3 night does. We had the right sides in two of the three though, but it just wasn't enough. Tough night, tough night. Let's make tonight a better one.
Philadelphia 76ers vs. Cleveland Cavaliers Betting Tips:
This game has huge playoff implications. These two teams are in a dead heat for the third seed in the Eastern Conference and the winner of this one could be the one to take that spot. Don't tell me this isn't a big game, this is a big game.
The young Sixers will be without Joel Embiid, but that hasn't seemed to have slowed them down. They are kicking butt all over the floor right now and come into this game on a 12-game winning streak. They are just on fire and Ben Simmons has looked like the next closest thing to LeBron that we'll get in this league.
Since getting Kevin Love back, the Cavs are also kicking ass. I think there is a real chance that LeBron James stays in Cleveland after this retooling this year and that has motivated him in new ways. He has a real case for the MVP and the Cavs come into this one having won five straight.
I want to pick the Sixers, but I just can't bring myself to do it. Not without Embiid and Dario Saric listed as questionable. I do, however, feel mighty confident in the over on this one. The Cavs just try to outscore everyone while the Sixers have no problem playing at a fast pace. This should be an awesome game and I love the Over 224 here. Prepare for a war.
Phoenix Suns vs. New Orleans Pelicans Betting Tips:
The Pelicans grabbed a win the other night to hold on to their spot in the playoffs, but the Nuggets and Clippers aren't going away. They need to win as much as they can if they hope to hold onto this spot.
Luckily for them, they draw the Suns tonight who are gunnin' for that #1 spot… in the draft. No Devin Booker, no TJ Warren and no real desire to win games. I have a lot of respect for the players on this team who go out and try hard on each night, but this team is in the #1 draft spot for a reason. They suck.
The Pelicans -10.5 know not to look a scheduled gift horse in the mouth and will do whatever is necessary to put away this win. Their playoff lives depend on it and I think they win big here.
Follow @SBTSportBetting