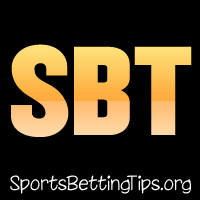 Follow @SBTSportBetting
A 2-0 record last night!
Our first tip was the San Antonio Spurs -7 over the Washington Wizards on the road. This one was mostly decided in the first half as at the break it was Spurs 77-Wizards 58. This was a true team effort as eight Spurs scored 10 or more points in this one. LaMarcus Aldridge led the way with 24 points in 28 minutes.
We also had the Orlando Magic -8.5 over the Atlanta Hawks and this one was a complete blowout. The score after one was 42-18 and that was about all she wrote. This was just a dominating performance from the Magic and they look like they are going to lock up on of the final playoff spots in the Eastern Conference. This game saw Terrence Ross, Evan Fournier, and Nikola Vucevic all finish the game with 25 points.
Last night also saw the Heat drop a game to the Timberwolves. This was Miami's third straight loss and they are no in real danger of missing the playoffs as they are one game back of the Nets and Pistons. Of course, Detroit and Brooklyn are both 3-7 over their past ten. So maybe no one wants those last couple of playoff spots. They certainly aren't playing like it.
Milwaukee Bucks vs. Brooklyn Nets Betting Tips:
The Milwaukee Bucks have locked up the best record in the NBA and home court advantage throughout the playoffs. Their main goal here should be to stay healthy and get this team to the playoffs. I am not expecting an outstanding defensive performance here. They are going to shoot their threes and play their best, but they aren't going to put the ultimate goal at risk.
This team is #1 in Defensive Rating and #3 in Offensive Rating. Teams that do that have a strong history of making the Finals and even winning them. (You can get them +700 to win the championship right now. Just saying.)
Brooklyn, on the other hand, should be playing hard here. Their very playoff lives are at stake and I think this team really wants to make the playoffs. They are going to come out firing in this one.
That said, I'm just not sure I can see them winning this game. The Bucks at 75% are better than the Nets at 100% and the way Brooklyn has played of late I just can't trust them here.
I do, however, really like the over here. Milwaukee has been hitting overs in their last four games as their playoff lives have been decided. The last time these two teams played it was a 131-121 result and I can see the same type of game playing out here.
As long as neither team goes cold from three-point range, I can definitely see them beating this over. It's a little higher than I typically like, but I think it hits here.
https://www.Bovada.lvBet Nets/Bucks Over 233
Follow @SBTSportBetting