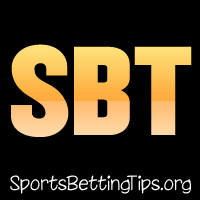 Follow @SBTSportBetting
A 1-0 record last night.
We took the over on the Bucks and Nets game. The Nets really needed this win to stay in the playoffs while the Bucks had clinched their position at the top of the East. I was a bit worried heading in as the Bucks went without Giannis Antetokounmpo for this one, but that turn out to be for not. This team bombs threes and they did exactly that here. The Nets played their hearts out in this one and grabbed the win. D'Angelo Russell led the way with 25 points and 10 assists, followed closely by Caris LeVert's 24.
We've entered the final stretch of the season as next week at this time we'll be watching playoff basketball. A lot of teams are just biding their time until then, but others are still fighting for their spots. While other teams are trying to get the best draft positioning. It's an interesting time, but I really just wish it was over already and the playoffs were here.
A full slate on the schedule tonight after just two games last night. There isn't a lot that I see value in tonight, but I do have two tips for you below.
Denver Nuggets vs. Portland Trail Blazers Betting Tips:
The Nuggets will sit Nikola Jokic for this one and that's a huge blow to them. He is a huge part of their offense as he works as the main facilitator and makes everyone around him look good. Him being in this game would be a big hit to the Blazers without Jusuf Nurkic, but the lack of Jokic really evens the playing field here.
Portland should have C.J. McCollum back for this one which helps a lot as well. I like the Nuggets guards a lot, but they are really no match for McCollum and Damian Lillard. Portland has done a great job of taking care of business at home this season and I expect them to do that once again here.
https://www.Bovada.lvBet Blazers -7
Los Angeles Clippers vs. Golden State Warriors Betting Tips:
The Clippers are in that 6-7-8 fight in the West right now. They hold on to the sixth seed currently, but one false step and they could soon by the 8th seed. They've lost the last two games and really need to get it right before they draw the Warriors in the first round. I am expecting them to show up strong here.
Meanwhile, the Warriors basically have the West locked up. They aren't going to risk too much in this one as they have too much on the line come playoff time. This team has been terrible against the spread this season with a 30-41 record as a favorite and 15-23 as a home favorite. The line on this one is big and considering the circumstances here, the Clippers feel like a great bet.
https://www.Bovada.lvBet Clippers +11.5
Follow @SBTSportBetting