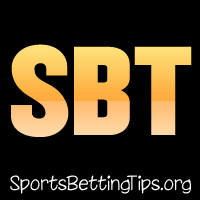 Follow @SBTSportBetting
(We had some issues and this got delayed. Just posting it now so we can keep track. NBA Playoffs tips will begin soon)
The Houston Rockets have run away with the 2017-2018 NBA season. They have the best team and, unless LeBron James ends up pulling it out, they have the MVP in James Harden. They have created real doubt as to who will win the 2018 NBA championship and that is something that nobody would've said before the season.
This felt like another Warriors walk, but the way the Rockets have played with Chris Paul added to the mix combined with the injuries and general malaise of the Warriors has really made this an intriguing season. This will be the year that Harden and Paul really silence some haters and ascend into playoffs gods. At least, we hope so.
The Rockets have long since distanced themselves from the Warriors, but they just continue to win games. They've won 13 of their past 14 games and have a chance to really showcase themselves tonight on national TV. This should be a fun game with James Harden going one-on-one with his former teammate Russell Westbrook. That should be a heck of a game.
Houston Rockets vs. Oklahoma City Thunder Betting Tips:
These two teams seem to always play interesting games as five of the past six have been decided by six points or less. The showdown is always a good one between Harden and Westbrook and that's why it was chosen for national TV.
That said, I did say five of the past six for a reason. The most recent game was a ten point win by the Rockets and that feels to me like the new normal. Despite adding Paul George and Carmelo Anthony in the offseason, it definitely feels like the Thunder have taken a step back this season while the Rockets have taken many steps forward.
This is no longer a close match-up between two evenly matched teams. This is now an uneven match-up between a top seed in the playoffs and a team fighting for their playoff lives and I think the result will bear that out. The Rockets -6.5 is my play here as I think they'll win this one by 8+. The Rockets are the best team in the league right now, get used to it.
Golden State Warriors vs. New Orleans Pelicans Betting Tips:
I want to believe in the Warriors right now, but they just seem lost without Stephen Curry. They were blown out by 20 against the Pacers of all teams and now draw Anthony Davis and the Pelicans tonight. Davis has given them trouble in the past and the way this team is playing offense is Warriors-esque.
Honestly, I think this line is just too high. The Warriors haven't been playing the type of basketball that makes them deserving of a seven point spread. They just haven't put it together and their bench is too thin. I don't think they'll win, but I like the Pelicans +7 to keep it close in this one.
Follow @SBTSportBetting