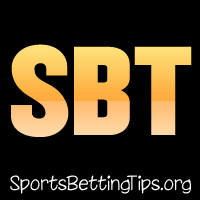 Follow @SBTSportBetting


[Get Exclusive Tips on our Patreon, Ad-Free
]
On December 19, 2010, the Philadelphia Eagles and the New York Giants met at the New Meadowlands Stadium in a regular season game, and fans witnessed one of the most dramatic games of football. With 8 minutes left in the game, the Eagles found themselves trailing the Giants by 21 points. However, the Eagles orchestrated a spirited comeback that saw them tie the game at 31-31 with fourteen seconds left and go on to win the game 38-31. The winning play was nicknamed "Miracle at the New Meadowlands."
The Game and Lead-up to the Play
22 years before the events of this game, the Eagles had participated in another equally iconic game against the same opponents. A fumble by the Giants with 20 seconds left had allowed the Eagles to overturn a 17-13 Giants lead and win 19-17. The play christened the Miracle at the Meadowlands would have looked hard to replicate but in many people's minds pales in comparison to its 2.0 version. Early in the game, momentum was on the Giants side, and they harried their opponents to take a 24-3 lead by halftime.
The Eagles lessened the deficit to 24-10 by the end of the third quarter through a touchdown by Jeremy Maclin. Early in the fourth quarter, the Giants had extended their lead to 31-10 seemingly securing the win. With 7:28 left in the quarter, a 65-yard touchdown from ¬Brent Celek started the heralded comeback as the Eagle slowly clawed at the forbidding deficit.
A sustained period of pressure on the Giants half bore fruits as Michael Vick worked a desperate push that resulted in a touchdown for the Eagles to bring them within 7 points of the Giants with 5:28 left on the clock. With 1:16 left in the fourth quarter, Vick put Maclin through to the line, with the latter evading a sea of Giants players to score the game-tying touchdown.
Events an Aftermath of the Play
The Giants kept possession in the ensuing minute or so without doing much with it. They had their eye on overtime and this is where teams resort to the punting game. With just 14 seconds left in regulation time, Giants coach Tom Coughlin instructed rookie Matt Dodge to kick the ball out of bounds, with the express aim of keeping it away from feared Eagles wide right DeSean Jackson.
Inexplicably, Dodge made a mess of his punt, kicking a timid effort that flew straight at Jackson. Jackson initially fumbled the punt but he scooped it and cut through a swarm of defenders, and upon reaching the end zone, ran parallel to the line in order to ensure the clock had expired. The Giants had an unlikely lead and Jackson threw the ball into the stands as his teammates swarmed around him to celebrate. An extra-point kick by Akers pushed the lead to 38-31, and so the game ended.
Coach Coughlin was steaming with rage and even before Jackson had reached the end zone, he had thrown his play sheet to the ground and was on the pitch berating Dodge for his silly punt. The Miracle at the New Meadowlands changed the playoff scenario considerably, with the Eagles confirming a spot and the Giants missing out to the benefit of the Atlanta Falcons. The play entered NFL folklore and has been named the best play in NFL history.
Follow @SBTSportBetting