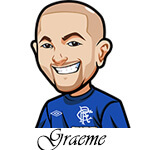 Welcome to Dead Heat City. Population? Everyone who followed last weeks tips.
We had not one, not two, but THREE people finish tied 4th in the Honda Classic which meant we got the reduced e/w payments due to the dead heat rules.
We also had Gary Woodland end up one stroke OUT of that. So um yeah I'd asy that was a pretty damn good week. Could have even been a win if Byeong Hun An had just performed better down the back 9 on the final round.
Add in Michael Hendry in the NZ Open and man – felt good to be on point last week.
Here are all the betting slips: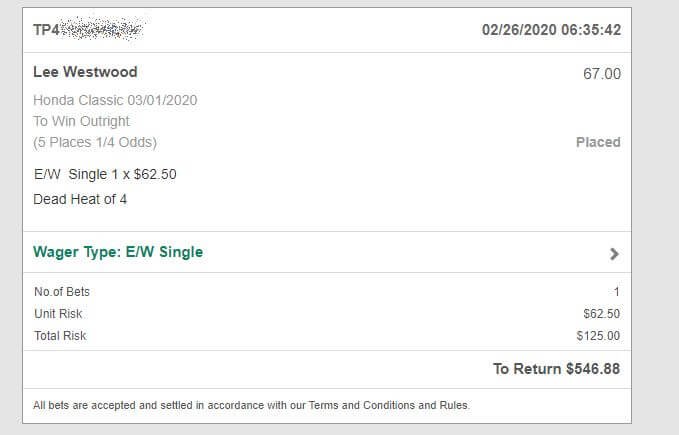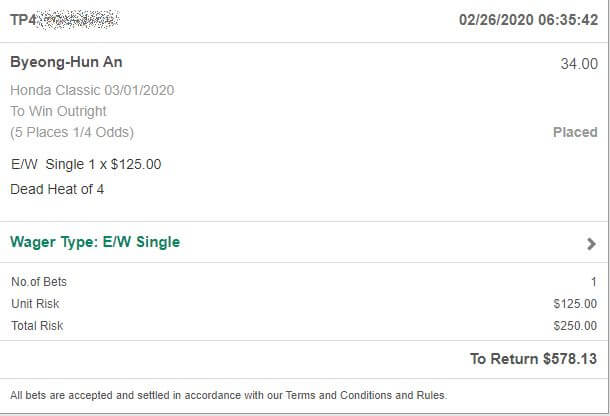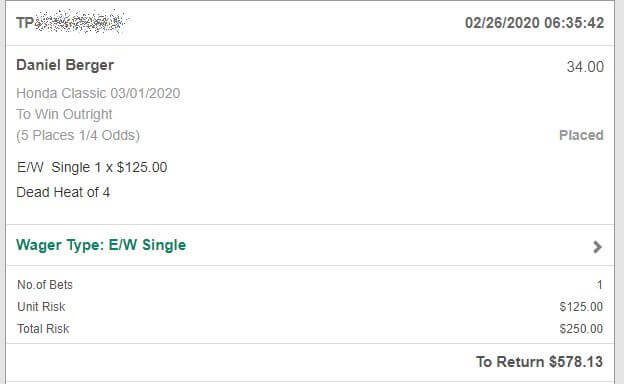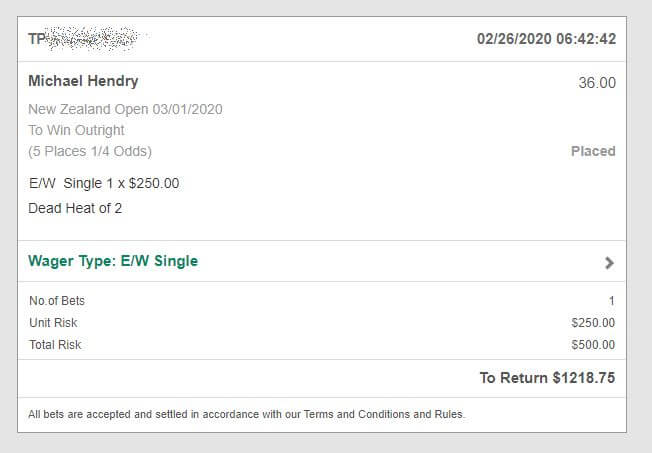 A solid week.
Let's see what we got going on this week:
Arnold Palmer Invitational Betting Tips:
This is one where both driving accuracy and distance CAN be a factor but doesn't have to be. Metric wise Tony Finau should be amongst the top here but bleh – getting tired of betting Tony.
Bubba Watson: 45/1. 1/2u to win & E/W. If you've been reading the tips this year you know the story with Bubba. I was saying for a couple of weeks he was going to get a win. I backed him to win and E/W in the Phoenix Open and that got us the nice cash there. All the stars aligned for the Genesis Open and I backed him there and he didn't even make the cut! I stayed off him in Mexico however am quite happy to back him here. Mathematically it probably should only be a 1/4u play but meh – my feelings on Bubbas play lately are well known and I'm happy to back him a bit higher.
Byeong-Hun An: 40/1. 1/4u to win & E/W. Excellent play last week at the Honda of course. I like that to carry through to ths week where he finished 10th last year.
Abraham Ancer: 60/1. 1/8u to win & E/W . I don't really see it myself but a couple of resources I respect like Ancer this week, and looking at it I feel it's worth a shot at that price.
Scottie Scheffler: 100/1. 1/8u to win & E/W. Metrics make him worth a bet. Never played here before but isn't doing too bad.
Kevin Na:100/1. 1/8u to win & E/W. Game suits this course, he's played very well here in the past (although that was before the 2015 change, and he had that 9th place in the Genesis Open. Worth a shot at that price.
That's it for me with the Arnold Palmer. Honestly there are a LOT of options for this course. Stensons course form here is exquisite for example. Former winner Leishman could come out of nowhere. And man screw it as I am looking at the possibilities, why not one more?
Francesco Molinari: 90/1. 1/8u to win & E/W. I'm just totally burning money here. But man I love to root for that guy and I hope he turns his game around at a course he has owned.
Nothing for the Qatar Masters with no information on this new course.