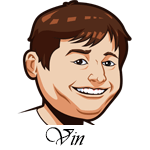 Follow @SBTSportBetting


[Get Exclusive Tips on our Patreon, Ad-Free
]
MLB tips for August 16th, 2022.
3-2 last night with a nice +140 win mixed in there.
Going big today with nine picks on Patreon, five are below.
Sign-up for Patreon today and get the rest of the month free. No charge until September 1st.
We are now posting some of our betting tips exclusively on
Patreon
, as well as posting exclusive betting tips there. Here is what you get by supporting us on Patreon:
Exclusive betting tips. Not just the tips omitted from these posts, but Vin will also be posting EVERY MLB System play and Graeme does Golf, WNBA, Formula 1, and various non-EPL soccer tips. Football season is just around the corner too. Graeme will be posting NFL and Vin is going to cover college.
Ad-free experience.
Priority e-mails; receive the e-mails as soon as the tips are posted rather than hours later.
Feeling good about supporting two guys who have worked their butts off writing sports tips on here for free for over 10 years. We promise only to spend it on beer and wings at our local sports bars!
Bet Horse Racing - +£21,565.98 profit on £25/pt staking. Click for more details.
(Advertisement but we have tested it out and have been quite impressed with it)
Chicago Cubs at Washington Nationals Betting Tips:
CHC – Justin Steele 3.63 ERA/3.28 FIP
WSN – Patrick Corbin 7.02 ERA/4.96 FIP
The Cubs blew a lead and then blew a tie to cost us last night, but we are going back to them here.
The reason for that is 100% Patrick Corbin. He has struggled all season, but over his past four starts he has gotten pounded with a 17.72 ERA/7.90 FIP. This is one of those stats that is so ridiculous that I tweak it lower just to be sure, but even if he pitches like he has all season (poorly) – the Cubs still look good.
Steele has been the Cubs ace and he is much better over his past four starts with a 1.40 ERA/2.75 FIP.
Cubs -0.5 First 5 Innings (-120)


Boston Red Sox at Pittsburgh Pirates Betting Tips:
BOS – Nick Pivetta 4.51 ERA/4.19 FIP
PIT – Mitch Keller 4.25 ERA/3.88 FIP



Detroit Tigers at Cleveland Guardians Betting Tips:
DET – Garrett Hill 4.66 ERA/5.81 FIP
CLE – Zach Plesac 4.32 ERA/4.27 FIP
The Guardians are just short of a -1.5 bet in the system, but I would not be surprised if they won by that margin. The only thing holding it back is the recent play of Plesac, but this is the Tigers against a righty we're talking about.
Detroit has a 66 wRC+ against righties on the season and they can make anyone look like Cy Young out there.
Hill has a 4.21 ERA/5.80 FIP over his past five starts with low strikeouts and high walks. He's a great target and the Guardians have been playing well of late.
Guardians -0.5 First 5 Innings (-135)
Bet Horse Racing - +£21,565.98 profit on £25/pt staking. Click for more details.
(Advertisement but we have tested it out and have been quite impressed with it)
New York Mets at Atlanta Braves Betting Tips:
NYM – Taijuan Walker 3.43 ERA/3.61 FIP
ATL – Charlie Morton 4.26 ERA/4.14 FIP



Oakland Athletics at Texas Rangers Betting Tips:

OAK – JP Sears 3.91 ERA/3.98 FIP (Projected)
TEX – Kohei Arihara 4.70 ERA/4.51 FIP (Projected)
Not much sample size on either of these pitchers and the projections are nothing to get excited about so this is almost a purely offense bet.
The Rangers are a fantastic offense against righties with a 114 wRC+ and they are playing at home. The Athletics have been one of the worst offenses in baseball and they have just a 79 wRC+.
I have more faith in the Texas bullpen than their starter while Oakland has a 146 FIP- over the past two weeks.
Rangers Moneyline (-128)


Los Angeles Dodgers at Milwaukee Brewers Betting Tips:
LAD – Ryan Pepiot 3.92 ERA/5.24 FIP
MIL – Brandon Woodruff 3.52 ERA/3.00 FIP



Houston Astros at Chicago White Sox Betting Tips:
HOU – Justin Verlander 1.85 ERA/2.91 FIP
CHW – Dylan Cease 1.96 ERA/2.75 FIP
Not too often that you get to bet the Astros moneyline at a price like this, especially with Verlander on the mound. He has been on another level over his past four starts with a 1.69 ERA/2.21 FIP. The White Sox offense has played better of late, but they are still below average against righties. They are not a very patient team either so Verlander could go deep here. Even if he doesn't the bullpen has been excellent.
Cease has been awesome all season and he has a 0.87 ERA/2.76 FIP over his past five starts. He has fourteen straight starts with one run allowed or less so he's not one to be messed with, but it's been a long time since he faced an offense this good.
The White Sox bullpen has also been good, but the Astros is just slightly better. The offense is the difference here and I think they can scratch this one out.
Astros Moneyline (-124)


Seattle Mariners at Los Angeles Angels Betting Tips:
SEA – Robbie Ray 3.90 ERA/4.11 FIP
LAA – Jose Suarez 4.04 ERA/4.48 FIP



Arizona Diamondbacks at San Francisco Giants Betting Tips:
ARI – Merrill Kelly 2.95 ERA/3.16 FIP
SFG – Jakob Junis 3.78 ERA/3.63 FIP
Junis has been unlucky, but he's still been smashed of late with a 6.28 ERA/2.63 FIP over his past four starts. The Diamondbacks offense is nothing to get excited about, but I do like this match-up today. Junis won't go long no matter what and the Giants bullpen has been a mess of late with a 128 FIP- over the past two weeks.
The Diamondbacks bullpen has been much better and I like Kelly a lot. He's in great form with a 1.64 ERA/2.66 FIP over his past five starts. The Giants offense is average against righties.
Diamondbacks Moneyline (+112)
Bet Horse Racing - +£21,565.98 profit on £25/pt staking. Click for more details.
(Advertisement but we have tested it out and have been quite impressed with it)
Follow @SBTSportBetting