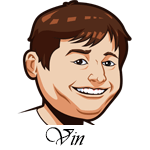 Follow @SBTSportBetting


[Get Exclusive Tips on our Patreon, Ad-Free
]
MLB tips for August 18th, 2022.
I made a few changes to the System last night. It can always get better so that's what I set out to do. I can't control the games, I can control the System. Just like at no wagering bitcoin casinos.
One slight change that's not going to change what sides are picked, but will make a difference in the totals is the basis for average run totals. I had been previously going with park runs per game, but decided to switch to park earned runs per game. The reason is basically that we are trying to look only at what is controllable and errors are random. This took the average game score down quite a bit, about .4 runs.
I also added home/road splits for offenses. I was just looking at these and realized some really stark differences in a lot of offenses and it was an area that could help us. Check some of these out:
Rockies: Home 98 wRC+ / Road 82 wRC+
Astros: Home 125 wRC+ / Road 104 wRC+
Giants: Home 111 wRC+ / Road 97 wRC+
The System will still go with left/right splits against the pitcher, but for the later innings we are going to be accounting for this as well.
Finally, I added the YTD home/road splits for pitchers. This is a stat I've used in the past, but it's only really valuable later in the season when the sample sizes are there. I will still work off of the overall FIP, but it will now take into account those stats as well. That really helped for one tip tonight.
Five tips today on Patreon, three are below.
We are now posting some of our betting tips exclusively on
Patreon
, as well as posting exclusive betting tips there. Here is what you get by supporting us on Patreon:
Exclusive betting tips. Not just the tips omitted from these posts, but Vin will also be posting EVERY MLB System play and Graeme does Golf, WNBA, Formula 1, and various non-EPL soccer tips. Football season is just around the corner too. Graeme will be posting NFL and Vin is going to cover college.
Ad-free experience.
Priority e-mails; receive the e-mails as soon as the tips are posted rather than hours later.
Feeling good about supporting two guys who have worked their butts off writing sports tips on here for free for over 10 years. We promise only to spend it on beer and wings at our local sports bars!
Bet Horse Racing - +£21,565.98 profit on £25/pt staking. Click for more details.
(Advertisement but we have tested it out and have been quite impressed with it)
Los Angeles Dodgers at Milwaukee Brewers Betting Tips:
LAD – Andrew Heaney 1.16 ERA/2.18 FIP
MIL – Corbin Burnes 2.39 ERA/3.05 FIP



Chicago Cubs at Baltimore Orioles Betting Tips:
CHC – Adrian Sampson 3.88 ERA/3.60 FIP
BAL – Spenser Watkins 4.23 ERA/4.32 FIP



Arizona Diamondbacks at San Francisco Giants Betting Tips:
ARI – Zac Gallen 2.94 ERA/3.47 FIP
SFG – Logan Webb 3.00 ERA/3.23 FIP
Been burned a couple times with this series, but coming back for more on the finale. Don't let yesterday's losses cost you today's wins or something like that.
Gallen has been on fire over his past five starts with a 1.14 ERA/1.92 FIP. The Giants offense has been average against righties this season while the Diamondbacks bullpen has really been getting it done lately with just a 70 FIP- over the last month.
Webb has come down to earth over his past five starts with a 3.62 ERA/3.70 FIP. The Diamondbacks offense is nothing special, but they are better on the road and they have been much better over the past month, rating as average.
The big thing here is the Giants bullpen though. As close as these pitchers are, they could easily wipe away whatever was built. A 126 FIP- over the past two weeks is just bad.
Diamondbacks Moneyline (+127)


Toronto Blue Jays at New York Yankees Betting Tips:
TOR – Jose Berrios 5.61 ERA/5.07 FIP
NYY – Frankie Montas 3.59 ERA/3.53 FIP
The Yankees offense seemed to finally wake up last night and now they get a great match-up. Berrios has a 7.52 ERA/6.80 FIP over his past four starts and a 7.50 ERA/6.25 FIP on the road this season. The bullpen behind him is slightly below average and likely to have a big load here. They don't call them the Bronx Bombers because it sounds good. They are going to hit some bombs tonight.
Yankees Over 4.5 Runs (+100)


New York Mets at Atlanta Braves Betting Tips:
NYM – Jacob deGrom 1.62 ERA/0.72 FIP FIP
ATL – Max Fried 2.60 ERA/2.45 FIP
deGrom is making just his third start and this might be his biggest test yet. He's been amazing thus far, but that's because he is amazing. A 15.12 K/9 rate with minuscule walks and homeruns. That might not keep up, but that is exactly who he is. The Braves offense is good, but not elite against righties.
Fried has been excellent as well with a 2.37 ERA/1.69 FIP over his past three starts. He gets the tougher match-up here as the Mets have a 116 wRC+ against righties on the season.
Mets First 5 Innings Moneyline (-132)


Follow @SBTSportBetting