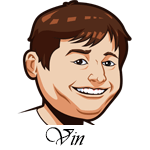 Follow @SBTSportBetting
A 2-0 record last night.
A great way to start the month of August as we hit on two overs.
The Rays did most of the heavy lifting as they took their game against the Angels over with a 7-2 win. We also had the Cubs and Pirates over 8 runs where the Cubs did most of the heavy lifting in a 9-2 win. When it comes to overs, I don't care how we get there as long as we get there.
Another day with a limited schedule in MLB and another day where the system doesn't love a whole lot of it. The Nationals look great against the Mets, but -150 to lay 1.5 runs? Get out of here.
Today the system likes a big over and another game where we'll lay the runs. Let's get right into it.
[text-blocks id="137″ slug="email"]
New York Yankees vs. Boston Red Sox Betting Tips:
This one gave me a little pause because the Yankees are without both Aaron Judge and Gary Sanchez, but then I remembered that they are the Yankees so they have like five other awesome hitters in their lineup. They've been hitting well of late and today face Brian Johnson. We've gotten some good value out of him in the past, but let's be for real. He struggles to get to the fifth inning and the Yankees kill lefties. Johnson has a 3.45 ERA/3.73 in 60 innings this year. He's due to get hit though and I think the Yankees will be the ones to do it.
CC Sabathia has a 4.50 FIP overall, but that number jumps to 5.37 in road starts. The Red Sox are just about one of the toughest road starts you can make and while they haven't hit lefties that well, I believe they can do some damage here today.
It always feels like these two teams play high scoring, eight hour games and this definitely feels like one of those. It's a bit higher than the overs I usually go for, but the system likes it and I trust the system.
Bet Red Sox/Yankees Over 10 Runs at: [text-blocks id="87″ slug="bet-mlb"]
San Francisco Giants vs. Arizona Diamondbacks Betting Tips:
Madison Bumgarner has been more lucky than good this season with a 3.06 ERA/3.78 FIP/4.35 xFIP. He's running a low BABIP and playing in a spacious ballpark. He's still a great pitcher, but I don't think he's quite been the same since coming off the DL. His worst starts have come away from home and that's where he is tonight against an offense that hits lefties well. I love the addition of Eduardo Escobar to Arizona and think he should only make them stronger.
I like Zack Greinke much more than him today as he's been great with a 2.96 ERA/3.40 FIP and a miniscule walk rate. I nearly went with the over in this one as the system liked it based on the ballpark, but I believe in Greinke against this offense. The Giants offense isn't that good to begin with and they have just a 85 wRC+ over the past two weeks. You can take the -165 if you like, but I am laying the runs.
Bet Diamondbacks -1.5 (+130) at: [text-blocks id="87″ slug="bet-mlb"]
Follow @SBTSportBetting