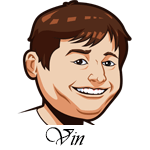 Follow @SBTSportBetting
A 1-1 record last night.
Man, I am kicking myself. I wrote up an entire section yesterday on the over for the Rangers and Orioles and decided at the last minute that I didn't trust it, the total was too high. Well, it wasn't. That game cruised to an over.
Another game that cruised to an over was one we actually did bet on, the Yankees and Red Sox over 10 runs. The Red Sox got there themselves as they won 15-7.
Our loss was the Diamondbacks against the Giants. This was a bet on Zack Greinke and when he left the game, Arizona was down 2-1. The bullpen and offense didn't do him any favors though and this one ended 8-1.
Two games I like today that I won't be tipping: Brewers over Rockies and Mariners over Blue Jays. The travel for the Brewers (especially after that loss last night) scares me, as does German Marquez on the road. The Mariners bullpen I just do not trust right now and these games are basically home games for the Jays, sadly.
I'm having to write this one early (or late) and a couple lines won't be up til early. Of course, those are games the system likes the most. SO make you read carefully. I'll do my best to update when the lines are up, but I'll be away from the computer most of the day.
[text-blocks id="137″ slug="email"]
New York Yankees vs. Boston Red Sox Betting Tips:
Stay with the over here.
Luis Severino is great, but his last four starts were bad. All came in July and for the month he had a 6.58 ERA/5.66 FIP and he allowed six runs in back-to-back games to the Royals and Rays. Those were his worst starts since April when he faced the Red Sox on the road and gave up five runs. Hmm….
Rick Porcello goes for the Red Sox and he has a 4.03 ERA/3.71 FIP on the year. He has two starts against the Yankees, one seven inning shutout and one five run start. I believe more in that second one.
Let's go over again as the system sees this as a near 10-run game and the total is set at just 8.5. I'd go with it there and even at 9, but 9.5 I get a little worried.
Bet Yankees/Red Sox over 8.5 runs at: [text-blocks id="87″ slug="bet-mlb"]
Okay, these next two don't have lines up so they are more hypothetical. I think the line will work out to be in our favor though.
Los Angeles Angels vs. Cleveland Indians Betting Tips:
Two hot offenses in an offense friendly park. Jaime Barria who is far worse on the road this season with a 5.91 FIP. Mike Clevinger is having a great season, but isn't the kind of guy I am afraid of here. The system thinks this will be a high scoring game, like 11 runs and I tend to agree.
If this line is under 10, jump all over it. 10.5, I'm not sure I would tip it but proceed with caution.
Bet Angels/Indians over 9 runs at: [text-blocks id="87″ slug="bet-mlb"]
Baltimore Orioles vs. Texas Rangers Betting Tips:
Kicking myself for deleting that tip yesterday, but I am not going to make the same mistake here. The system likes this one even more than it did yesterday and why not? David Hess, who's he? A guy with a 5.94 ERA/6.20 FIP in 50 innings, that's who. Ariel Jurado, a who-do? He gets no strikeouts and always a ton of contact. Even against the Orioles, I like that.
Same deal here as the system says 11.1 runs projected. If the total is 10 or less, jump on it. 10.5, proceed at your own risk.
Bet Orioles/Rangers Over 10 Runs at: [text-blocks id="87″ slug="bet-mlb"]
Houston Astros vs. Los Angeles Dodgers Betting Tips:
World Series preview? I hope not, that would suck having a World Series without Jose Altuve and Carlos Correa. The teams though, that could definitely happen and would probably be my personal betting favorite right now.
Even without those two, the Astros offense is dangerous. It's dangerous in that it's just so dang balanced. 1-9 can hit you and against a lefty, they are tough. Alex Wood is having a decent year with a 3.68 ERA/3.50 FIP, but this is the Astros. They are tough.
I think I'm more excited for Justin Verlander than anything. He has a 2.24 ERA/2.87 FIP on the season and heads to a pitcher friendly ballpark when his team needs him. While the Astros hit righties well, this is an elite pitcher we're talking about. Throw in a rather large difference in bullpen quality and I'm all over the Astros in what is essentially a PK.
Bet Astros -110 at: [text-blocks id="87″ slug="bet-mlb"]
Follow @SBTSportBetting