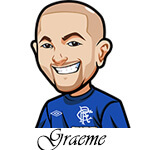 Follow @SBTSportBetting


[Get Exclusive Tips on our Patreon, Ad-Free
]
Whew – hope everyone is enjoying the World Cup!
I've been so into it that we actually almost forgot there was an F1 race this weekend. ALMOST, but not quite.
The Canadian Grand Prix was a big one – massive win by Daniel Ricciardo which was quite the surprise. Just a massive upset there but it really came down to 4 different people – and he stepped up and won. Sad to see Hamilton finish the way he did – no race is good when Hamilton has to pull out.
We were so unlucky on Valtteri Bottas. We had him to finish Top 6 in the Canadian Grand Prix, and unfortunately he came in 7th. A fair bit behind Alonso it has to be said – but still very disappointing he couldn't quite squeak that. 2.87 odds was massive.
Of course we walked home with the Under 18 finishers, and that was a nice easy bet so hopefully you bet enough on that to break even.
So now we have the Austrian Grand Prix, or the F1 Grosser Preis Von Osterreich to be exact.
We'll just stick with calling it Austrian Grand Prix.
Austrian Grand Prix Winner: Lewis Hamilton
Better odds on Lewis Hamilton to win this one. I mean before Hamiltons brakes went out he had already passed Nico, and was on course for the win. Rosberg finishing 2nd, with the malfunctioning KERS is quite ridiculous – it is less about Rosberg, and more about the Mercedes car, and a great testament to the dominance of it.
Hamilton needs this win, and our simulations like him to do it.
Austrian Grand Prix Podium Finish: Fernando Alonso
5/2 odds on this, and the car is getting better and better. Alonso should be pushing for the podium finish on many future races. Alonso is also doing a better job of working with the car and getting the most out of it than Komi, and with the cooler temperatures that really suits Ferrari, as do the lack of traction events.
Like Ferrari for the podium, and most importantly like Alonso to be the man.
Austrian Grand Prix Top 6 Finish: Sergio Perez
Bit of a risk here at 3/1 odds on Perez for the Top 6. Force India, Williams and McLaren are closely matched in performance, but the computer system likes the alternative strategies of Force India. Their strategies to give them track position are great, and 3/1 odds on Perez is a much better risk/reward bet than Hulkenberg who is 11/8.
Follow @SBTSportBetting