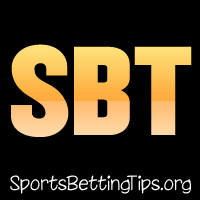 Follow @SBTSportBetting
A disastrous final five minutes for the Toronto Raptors after leading for the majority of the game, saw them go down 1-0 to the Milwaukee Bucks in the series.
For all the talk of Giannis, Brook Lopez was the star of the game and threw in an incredible performance for the Bucks.
The Raptors meanwhile missed their last 8 shots of the game which is just brutal.
Will be interesting seeing how the Raptors respond after that one. Whether it will give them confidence that it was their game to lose or whether they will be frustrated and blow it in Game 2.
Was nice to see Kyle Lowry step up at least.
For Thursday, May 16th we've got Game 2 in the Blazers vs Warriors series.
The Warriors handled them with ease in the first game with a 114-96 win. The Blazers held in there but the Warriors just tore away in the 4th quarter.
Warriors vs Blazers Game 2 Betting Tips:
Vin: The question with this game is, what adjustments can the Blazers possibly make? They got great pressure on Stephen Curry throughout game one, but he just made all the really hard shots because that's the type of player that he is. The Warriors will just pound you over and over with pick-and-rolls, and there is just no good answer when Curry is cooking like that.
The Blazers are in a tough spot. Enes Kanter has been big for them all playoffs, but I am not sure he can play much in this series. The Warriors are just going out there and looking to exploit him, and it's working. A good idea might be to go super small, but then you are making Draymond Green even more dominate defensively as he could be the biggest guy out there. That also plays into the Warriors style of play and I can see them going crazy offensively if they do that.
There is just no good answer for the Warriors when they play like that. That said, there is no good answer for the Blazers when their guards play like that either. I think game one might've been some exhaustion from the seven game series and a little rude awakening to the Warriors completely different style of play. I think Damiand Lillard and CJ McCollum play better here and we get more of a game. To me, that means lots of threes and points scored. To me, that means over.
https://www.Bovada.lvBet Blazers/Warriors Over 217.5
Graeme: I think the scoreline in Game 1 was a bit flattering for the Warriors. The Blazers can't really contain Curry but they really couldn't get going themselves yet still held in there until the final quarter.
The concern is that the Warriors are in a different tier from the Blazers previous two opponents and it's going to be hard to adjust.
Damian Lillard really didn't have a good game though. I'm a bit worried that the Blazers won't be able to bounce back – they may still be tired, they may have had their confidence shattered. But I gotta take the points here as I think we see a much better performance.
https://www.Bovada.lvBet Blazers +7.5
Follow @SBTSportBetting